Pulte Homes in $3.1 billion merger
Builder to acquire Centex in stock-and-debt transaction to create industry's No. 1 company.
Photos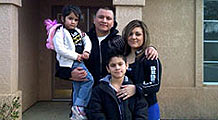 Video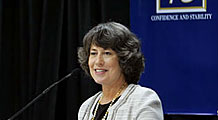 The Fixers
7 people are in charge of rescuing the economy. Here's who they are and how they plan to do it.
NEW YORK (CNNMoney.com) -- Pulte Homes has agreed to acquire Centex Corp. - creating the nation's largest homebuilding company - in a stock transaction worth $3.1 billion, including $1.8 billion of debt.
Under the merger agreement announced Wednesday, Centex (CTX, Fortune 500) holders will get 0.975 share of Pulte (PHM, Fortune 500) common stock for each share they own. Based on Tuesday's prices, the deal values Centex shares at $10.50 each, a nearly 38% premium from Centex's $7.62 close (correct).
Shares of Centex rose $1.62, or 21%, to $9.24, while Pulte stock slid 89 cents, or 8%, to $9.88 in early Wednesday trading.
The companies said that, after the merger, Pulte shareholders will own 68% of the combined company, and Centex shareholders will own 32%.
The two companies said they each have about $1.7 billion in cash, so that the newly combined company will have more than $3.4 billion in liquidity.
"Combining these two industry leaders with proud legacies into one company puts us in an excellent position to navigate through the current housing downturn, poised to accelerate our return to profitability," said Pulte President and Chief Executive Officer Richard J. Dugas, Jr. in a written statement.
The combined company will use the Pulte name, with Dugas becoming chairman, president and CEO. Centex Chairman and Chief Executive Officer Timothy Eller will be vice chairman. The new company will be based in Pulte's home of Bloomfield Hills, Mich.
The merged company will reach into 59 markets, including 29 states and the District of Columbia.
"The combination will also allow us to capitalize on the opportunities presented by the addition of Centex's land positions to Pulte's, including Centex's sizable holdings in both Texas and the Carolinas, two areas that continue to exhibit strength in the face of today's difficult housing market," said Dugas.
The companies said they had a combined 39,000 closings last year. But the current recession has hit the housing market hard, with less credit available to fund home building and fewer consumers looking to build.
Team up to get through tough times
New home sales sank to the lowest level on record in January, but rebounded slightly in February, according to the U.S. Census Bureau. February's uptick marked the first
"By acting decisively now, we're creating unrivaled firepower to capitalize on the opportunities in homebuilding that are now becoming visible on the horizon," he said.
In a conference call after the announcement, leaders from both companies said teaming up would be the surest way to survive the downturn in the housing market - a step that other companies in the industry might follow.
"In this very difficult economic environment, we knew that sitting still was not an option," said Eller.
"As the industry prepares for further consolidation, we believe that acting first gives us a competitive advantage," said Dugas.
First-time buyer market desirable
In the course of the consolidation process following the merger, Dugas said that "headcount reductions will be part of the process," although he would not provide specific numbers as to exa
One analyst said the merger would be good for Pulte because it expands its reach to the first-time new home buyers, Centex's strength. Pulte is stronger in the market for people who already own homes that are seeking to move up.
"It looks like it gets them (Pulte) more competitive in the first-time buyer, first time move-up segment, which is a positive for them," said Jeremy Pinchot, director of research at Monness, Crespi, Hardt & Co. "This helps counterbalance their current exposure to move-up and active adult segments, which are higher price point homes."
The Obama administration's recently enacted stimulus plan seeks to motivate first-time home buyers.
"The $8,000 tax credit for new home purchases is reserved for first-time buyers," said Pinchot. "First-time buyers tend to go for the lower price point."
Eller echoed the sentiment that the first-time home buyer and the initial move-up home buyer markets will be very attractive in the coming months.
"Demographically, these are very attractive segments," said Eller on the call. "We see a long, long runway for those segments."
-- An earlier version of the story had the wrong Tuesday closing price for Centex. CNNMoney.com regrets the error.

Features

These Fortune 100 employers have at least 350 openings each. What are they looking for in a new hire? More

It would be the world's second-biggest economy. See how big companies' sales stack up against GDP over the past decade. More