Chrysler aftershocks to hit industry hard
Experts worry that auto suppliers will be devastated by Chrysler's bankruptcy and the shutdown of its plants.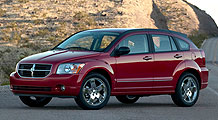 Chrysler was king of the hill with its 300 series just a few years ago. Oh how the mighty have fallen.
NEW YORK (CNNMoney.com) -- The bankruptcy at Chrysler LLC is likely to soon be felt across the auto industry, disrupting production at plants of healthier rivals within a week or two, according to industry experts.
Chrysler will need court permission just to make payments of $5.3 billion that it owes cash-strapped suppliers for work that has already been shipped to the automaker.
But the bigger problem is that Chrysler is shutting down its plants for at least 30 days as it tries to complete its bankruptcy reorganization and finalize a combination with Italian automaker Fiat.
This shutdown, which could last as long as 2 months, comes on the heels of last week's announcement by General Motors (GM, Fortune 500) that it would close virtually all of its North American assembly plants for up to 11 weeks this summer due to excessive vehicle inventories.
Experts said these shutdowns almost ensure that there will be many failures in the auto parts sector in coming weeks. And those closings are likely to affect the production at the U.S. plants of automakers such as Ford Motor (F, Fortune 500), Toyota Motor (TM) and Honda (HMC).
"The aftershocks are going to be huge. We just haven't seen it yet," said Laurie Harbour-Felax, president of the Harbour-Felax Group, an auto research firm. She said she expects a couple of major suppliers with annual sales of over $1 billion to file for bankruptcy within the next week.
Calls to American Axle & Manufacturing (AXL), Johnson Controls (JCI, Fortune 500) and several other key Chrysler suppliers for comment were not immediately returned.
The auto parts sector employs more workers in the U.S. -- about 500,000 in the United States, than the automakers. In addition, most of the big suppliers have contracts with multiple automakers. And since most make unique parts for the automakers, their closing can rapidly halt operations at auto plants.
That was evident Thursday. Some suppliers stopped shipping parts to Chrysler plants shortly after the bankruptcy announcement, causing Chrysler to immediately shut production at some of its assembly lines.
The problems could next be felt at Ford and GM, according to experts, and could soon work its way through to the Asian automakers. Even if some of those companies are not customers of the suppliers that go bankrupt, failures could cause so-called Tier II suppliers who supply bigger suppliers to also go under.
"It'll be the domino effect. One supplier can take down another which can take down another," said Tom Libby, president of the Society of Automotive Analysts, which Friday predicted widespread bankruptcies in the wake of the Chrysler filing.
Spokesmen for Ford and General Motors said Friday that they have not yet had any disruptions in their supplier base, although they added they are monitoring the situation.
But supplier expert John Henke, president of industry consultant Planning Perspectives, said there is no way even the automakers can know how the disruptions will play out in the coming weeks.
"You're talking about thousands of suppliers and they can only guess how much they're dependent on one another," said Henke, who predicted that as much as a third of the auto supplier base could end up in bankruptcy. "There's a lot of risk involved."
Kimberly Rodriguez, head of the auto practice at accountant Grant Thornton, said that suppliers were expecting Chrysler's bankruptcy filing, but they weren't prepared for the announcement that plants would be shut for one or two months. The extended shutdown announcement by GM also caught them off guard.
And she said a federal loan program announced earlier this year for the supplier industry won't help that much because it only guarantees payments for work they've already done. It won't make up for the huge loss of revenue they'll now suffer, she said.
In fact, the orders suppliers have remaining from Ford, Toyota and other automakers might not be enough to justify remaining in business, she added.
"When they look at the math, it's not going to make a lot of sense for people to stay open," she said.

Features

These Fortune 100 employers have at least 350 openings each. What are they looking for in a new hire? More

It would be the world's second-biggest economy. See how big companies' sales stack up against GDP over the past decade. More