Cutting costs hour by hour, worker by worker
As the recession drags on, business owners face daily decisions about what to cut next to stay ahead of declining sales.
Photos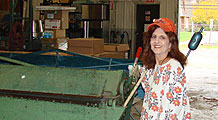 Photos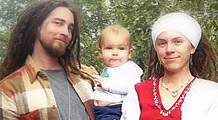 NEW YORK (CNNMoney.com) -- Businesses with fewer than 500 employees collectively shed an estimated 414,000 jobs nationwide in April, according to a report released Wednesday by payroll processor ADP. The news marked the 15th consecutive month of employment declines at America's small businesses.
"The recession continues to spread beyond manufacturing and housing-related activities to almost every area of the economy," said Joel Prakken, chairman of Macroeconomic Advisors, a research firm that works with ADP (ADP, Fortune 500) to compile the monthly report.
This month's employment falloff is the smallest since October, but the numbers still indicate that the recession is deep and ongoing. Small companies are being hit harder right now than larger ones: Companies with more than 500 employees dropped only 77,000 jobs in April, according to ADP's estimates.
Laying off employees is a particularly difficult decision for small business owners, who tend to have personal relationships with their staffers. But it's also one of the most effective ways of controlling costs.
Payroll is the largest expense for Brina Bujkovsky's Younique Boutique in San Marcos, Calif. Her store, which sells personalized gifts for weddings and other family occasions, has five employees, including her mom and her husband.
Bujkovsky grew the company organically, launching in her garage with $800 in startup capital. She continued to expand her product line and add employees for seven years. Last September she moved the company into a larger facility.
That move was a big risk - orders had already diminished by the time she set up her new shop. "Month after month, we weren't getting the steam we had seen in past years," Bujkovsky said. "We started to cut back the perks, like no lunch on Friday for the staff. Then we asked them to leave early on days when they finished their work early."
Bujkovsky's employees, who are mostly young and not supporting families, complied at first. But once they saw that billing fewer hours meant losing hundreds of dollars in their paychecks, they crept back up to working their usual full schedules. Bujkovsky reminded them a second time of the need to cut costs, and doesn't anticipate having to do so again.
"I think they want us to succeed and I think they see the light at the end of the tunnel. They know they'll be rewarded in the end," she said. "Also, they realize there are not a lot of good jobs to be had right now."
At one point, Bujkovsky contemplated laying off one of her customer-service representatives to save money. "I can handle anything in the company," she said. "I love talking to customers, so I would have taken over customer service myself." But Bujkovsky, now seven months pregnant, wasn't sure she'd be able to handle the extra work while taking care of a newborn. In the end, she decided to keep her entire staff intact.
While many business owners, including Bujkovsky, are optimistic that that the worst is behind them, others anticipate having to cut more costs - and employees - to stay afloat.
Economist Prakken says that despite indications that the economy is bottoming out, the employment numbers will trail any actual economic recovery.
"[They are] likely to decline for at least several months, although perhaps not as rapidly as during the last six months," he said.

To write a note to the editor about this article,
click here
.