The nitty-gritty of owning a GM car
GM declared bankruptcy this morning. So, what does that mean to you? We break it down.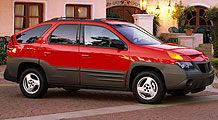 Over its history General Motors has made its share of bad products. Some were poorly built, some were badly executed, others suffered from lousy timing.
NEW YORK (CNNMoney.com) -- If you own a GM car, one of your bigger issues may be that your dealership may be shut down.
That means you may have to travel further to get to a station and wait times to get your car fixed may be longer. To find a new place to get your car serviced, go to GM's dealer locator tool on its Web site.
But if it's just routine maintenance you need, like oil changes, consider going to an independent shop for that. Not only is it more convenient, but Consumer Reports says it's usually less expensive than dealerships. Just make sure you keep the receipts.
If you're in the market for a GM car, the time is right. Incentives on GM cars are historic. Take a look at some of the deals out there:
2009 Cadillac Escalade: up to $4,500 cash back
2009 Chevy Tahoe: up to $7000 cash back 2009
Chevy Impala: up to $6,000 cash back
Plus low interest financing ... and all this is before dealer discounts -- which depends on where you live, the type of car you want and your dealer. And as we've mentioned, warranties shouldn't be a problem since both the company and Uncle Sam will stand behind them.
Getting the best deal
Find a dealership that's going out of business -- your deal, and your final price, is more dependent on how the dealer is doing than how GM is doing.
Dealerships going out of business will be more desperate to get cars off the lot. Call, don't visit the dealership first. Ask if they have the car you're interested in before you go there in person. This way you avoid getting persuaded into buying a different car if they don't have the one you want.
Know the incentives and the price the dealer paid for it -- 25% of vehicles are sold below what the dealer paid for it across the board. And 17% of GM vehicles are selling below what the dealer paid for it according to truecar.com.
Negotiate, but don't bully. Don't go in offering half the vehicle's value. But you do have leverage since auto sales are not doing well anywhere.
Now -- keep in mind, you may want to wait a few weeks or even a few months to get the best deals. Although the availability of these cars will diminish, so you may have to contend with a car with a color you don't like or features you're not crazy about.
Got a financial dilemma? Go to cnnmoney.com/helpdesk to submit questions, read the Help Desk articles and check out new Help Desk videos. And tune in to CNN's Newsroom Tuesdays and Fridays, when Gerri Willis and other experts answer your questions.

Features

These Fortune 100 employers have at least 350 openings each. What are they looking for in a new hire? More

It would be the world's second-biggest economy. See how big companies' sales stack up against GDP over the past decade. More