Digg this: Small is cool
One of the Web's hippest companies aims to emulate a mom-and-pop store.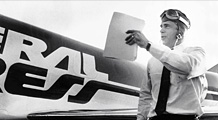 Think a recession is a bad time to start a company? Imagine if the founders of these major corporations had thought the same...
Photos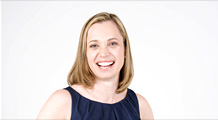 SAN FRANCISCO (Fortune Small Business) -- As an editor, I should have a hard time writing a column in praise of Digg.com. After all, Digg wants to make jobs like mine redundant. Its news aggregation site determines which stories make the grade based not on the whims of mandarins like me but on votes from its 35 million users (whose numbers are growing by 20,000 a month).
I'm also jealous of the stars of its weekly video podcast, Diggnation -- who reach 200,000 viewers by sitting in recliners and discussing the top news on Digg while they chug beer that the show's sponsor pays them to drink.
But recently I met Jay Adelson, CEO of Digg, and it's hard not to like him. Adelson is a workhorse: He also chairs Revision3, the film company he founded that produces Diggnation. Last year Adelson hoped to grow Digg to 150 employees and beyond (the company currently has 70). But the recession, along with painful memories of what a previous downturn did to his parents' business, changed his mind. Digg can do great things, Adelson says now, without ever growing beyond 100 employees.
That idea would have been heresy in the late 1990s, when the mantra of dot-com companies was Jeff Bezos's dictum "Get big fast." The idea was to persuade venture capitalists to empty their wallets, hire like it was going out of style, and bank on a successful IPO. We all know how that turned out. The second wave of Web startups burned far less VC cash -- but the exit strategy was usually to be acquired by an industry giant (think YouTube, which Google (GOOG, Fortune 500) swallowed for $1.65 billion).
In the cautious new world of recession, companies that think small are thriving. Entrepreneurs can cobble together successful Websites in their apartments, as Digg founder Kevin Rose did. There are more examples of such low-cost launches every day. (My favorite is AirBnB.com, created by a New York City startup; users rent out air mattresses on their floors as a cheap alternative to hotel rooms for conferencegoers.)
In place of "Get big fast," this new breed of entrepreneur is more likely to follow Digg's business plan: Seek VC cash only when you've reached profitability. Closely held Digg has raised $40 million in venture capital since its inception, briefly reached profitability at least twice, and expects to finish 2009 in the black. The company makes money by placing targeted ads alongside the stories on its site.
"This is what I tell youngsters," says Adelson, 38. "You don't have to make a billion dollars. Just be sustainable. Create a system that fills a void. And if you can't get to profitability in the first place without a ramp-up from investors, start over."
Adelson's frugality dates back to his apprenticeship in the small retail business that three generations of his family ran in Detroit. His parents owned the top electric supply store on 8 Mile Rd. They worked until nine every night and hoped their son, a computer geek at age 12, might take over one day. Then the recession of the late 1980s hit Detroit so hard that Adelson's parents lost both the store and their house.
Adelson has been working at Internet companies since 1993. His first job was at a plain-vanilla service provider called Netcom, in San Jose. He had plenty of offers to join high-flying VC-backed startups but never accepted, even at the height of the gold rush. The memory of his family's crash and burn was too fresh. When dot-com friends who were paper millionaires laughed at him, Adelson told them, "I'll have a job tomorrow."
His caution paid off then, and it seems likely to pay off now. Many large Websites have pretty lean operations, but few are as lean as Adelson's. Revision3 runs an entire HDTV studio with only 20 employees. When I visited Digg's offices, the company had just one ad sales guy on staff (granted, it was hiring 10 more). Meanwhile, a lone manager was policing comments to a Web site on which a whopping 35 million people could post. (There are more community managers, but they work in shifts.)
One department Digg doesn't skimp on: R&D. Its four employees are constantly tweaking the algorithm that weighs users' votes so that no one can game the system - though plenty try. Replacing editors, I was relieved to note, isn't as easy as it seems.

To write a note to the editor about this article,
click here
.