LinkedIn's startup story: Connecting the business world
Serial entrepreneur Reid Hoffman saw a new way of working - and built a company around that vision.
Photos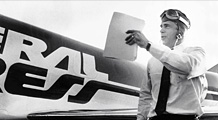 301 Moved Permanently
---
nginx
Photos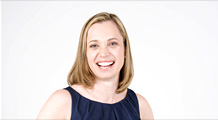 MOUNTAIN VIEW, Calif. (CNNMoney.com) -- In Silicon Valley, it's all about knowing the right people.
Reid Hoffman knows a little something about that. Hoffman, 41, started LinkedIn, the social networking site for professionals. Its 41 million members include people from more than 200 countries and executives from every Fortune 500 company.
Hoffman founded LinkedIn in late 2002. In just six years, the Mountain View, Calif., company has become one of Silicon Valley's stalwarts, with 350 employees and a brand recognized throughout corporate America. Profitable since 2006, LinkedIn's management says, the company raised nearly $80 million from investors last year, valuing it at $1 billion.
From the beginning, Hoffman, a Stanford graduate, understood the importance of building and leveraging his network. Beyond LinkedIn, the entrepreneur is also an active investor, advising and funding more than 60 Silicon Valley startups, including Facebook. In the early 1990s, after a stint studying philosophy at Oxford and planning an academic life, he changed course and returned to Silicon Valley. There, he immediately started tapping into his connections to pursue his dream of starting a software company.
Hoffman recently sat down with CNNMoney.com to discuss his entrepreneurial journey. Below is an edited version of his story.
It was the beginning of the online revolution, in 1993. This was when America Online was starting to drop floppy disks to everybody to try to get people online.
Studying at Oxford, I realized I wanted to have a much broader relevance in people's lives. Because I had been at Stanford, I thought about starting a software company. Software reaches millions of people.
I networked my way to a couple of different venture capitalists. They said, "Have you shipped software before? You're asking us to invest millions of dollars in your company. You've done this before, yes?" I said, "No, not really."And they said, "Go get a job first."
So then I networked my way to a job at Apple (AAPL, Fortune 500). I found a really good opportunity through the roommate of a good friend of mine from Stanford. That's where my career started. I started with a checklist of all the things I needed to learn in order to do startups. The first step was pure software development. After Apple, I went to Fujitsu for product management and the business side.
I watched the whole online market heating up. I really wanted to get out there and start creating new businesses, so I resigned my Fujitsu position in July 1997. In August I started my first company, Socialnet.
The idea of Socialnet was that you have millions of people all publishing online, so what kind of applications can you build to connect them? Socialnet focused on online dating. It also had some activities like finding golf partners and roommates and that kind of stuff.
We raised money from some very good venture capitalists. But the first time you do anything, you learn lots and lots of lessons. The lesson I learned was that, as much as you are building a really great product, you have to understand your product distribution strategy. How do you get to millions of users, and tens of millions? We had a bad model at Socialnet. We thought we were going to partner with newspapers, and that didn't work.
While I was doing Socialnet, a close friend of mine from Stanford, Peter Thiel, had started a small hedge fund and met another guy named Max Levchin. [Thiel and Levchin went on to start PayPal, the online payment service.] When I decided to leave Socialnet to start another business, I went to Peter and he said, "No, don't do that yet. Come join us now. We're sitting on a powder keg. The rocket is about to start taking off."
[Hoffman took up Thiel's offer and joined PayPal as an executive vice president in charge of business development.] While I was at PayPal, I saw how I was operating, how was I solving my problems. People had not solved the PayPal problem before. So I was looking for some people who had expertise in the banking industry, some in the regulatory industry, some in the Internet industry, some in the payment industry. You're piecing together pieces of information. That's what got me to my view of how the world of work was changing.
Taking the plunge
You can't perfect an idea while you're currently in a job, because if you start talking to a lot of people and you start studying the market and you're doing all of that, then you're not doing your current job well. So I had ideas, but I hadn't resolved it to, "This is it."
After we sold PayPal to eBay (EBAY, Fortune 500) and I kicked free, I decided to start LinkedIn because the professional space was really interesting. I already had money from PayPal, so I was financing the early portion of it. When there isn't capital in the bank, there is some anxiety over, "Is this thing going to fly at all? Are we going to get enough money to even to go to the venture capitalists?" I personally bankrolled LinkedIn at the start, so that wasn't as much of a concern.
I have a strong belief that starting businesses during an economic downturn is the exact right time to do it because it gives you runway. It's harder to raise capital, but if you can do it, it gives you an advantage.
The mood in the valley in 2002 was dot-com winter. Consumer Internet ventures were scoffed at, but that just added to the competitive advantage. We could show them we had something interesting.
We started slowly in the first few days because we wanted to make sure the systems worked. I think the 13 people associated with the company invited 112 people.
We had this initial challenge of, "How do you get a million people?" The first challenge was getting enough people so that functions like searching for people or sharing information had enough people in it to be valuable. The year 2003 was all about tuning and viral growth.
I'm a huge believer in getting a million people, getting them engaged, and then building a business model on top of that. I knew I wasn't planning on really trying to work on a business model until later.
We launched three revenue streams in 2005. The first was job listings. The second one we figured would help us get to profitability fast: We launched subscriptions, which was enhanced communications and search capability. People need to talk to people they don't already know in order to get the job done. That's the plural majority of our business today.
We had originally not even thought about doing advertising. But two things persuaded me to launch advertising as well. One of them was that our demographic was so good. The second one was that we began to realize we could build unique business products.
Growing pains
In the summer of 2006, I realized I had two serious problems. One was I needed to scale the company. The other one was I needed to move our product group from being mono-threaded to multi-threaded. Have these guys on search and profile, these guys on platforms, these guys on groups, these guys are on address books -- we couldn't do one at a time. We needed to do them all at the same time.
I said, "Which of these challenges is it going to be harder to get a person who knows what to do?" I decided it was going to be harder on the product side, so I would step over to the product side and I would hire someone for the CEO side. I went through the whole process and hired Dan Nye.
Then by luck and hard work and fortune, we ended up hiring Deep Nishar from Google (GOOG, Fortune 500) to be vice president of products. [Less than two years after Hoffman took over the products job, Nishar's hiring relieved him of that responsibility.]
Part of the way I make my own personal decisions is, "What are the areas I can make the most personal impact on the world?" I decided LinkedIn is that thing, more than investing, more than anything else. What I want to do is lead more with LinkedIn and help drive innovation. When Dan and I were talking about it, he said, "You standing right behind my elbow and going 'Do that and do that...' We should make this more effective, more efficient." It was a joint decision for me to come back and be CEO and chair.
[During Nye's two years at LinkedIn, the site's membership grew from 9 million to 35 million and sales jumped 900%. The company also added hundreds of employees and expanded to Europe. "But along the way, we had a somewhat convoluted structure," Nye said in a separate interview. "When we hired Deep, Reid and I talked and we agreed it would be good time for him to take on the role (of CEO). We had two CEOs in building, and he's the largest shareholder. It was his vision the company was built on." Hoffman returned as the company's CEO in December 2008, one week after Nishar was hired. Nye left the company.]
Even though we had cash in the bank, we decided to have more cash in the bank. One of the things we need to do is find really cool products. We're building some but we'd also like to broaden out our offering and buy a cool product with a good development team and add it into the service. That's why we went through the process of raising money last year.
That plan is still in the books. We're still looking around. But it's also nice to have a big bank balance in troubled times, too. [Late last year, soon after closing on $75.7 million from venture capitalists, LinkedIn laid off 10 % of its staff, cutting around 36 positions. The company said it was a move to rebalance resources.]
I think we already have the financial numbers such that we could have an IPO if we wanted to. But what we're really focused on is how to build our network. I don't see an IPO being useful to that. Operating as a private company and investing and innovating and building a whole number of services is useful to that.
The philosophy behind LinkedIn has not changed. If anything, it's gotten bigger. We're always about individual professionals doing business with their network. We want to get all of the world's professionals on LinkedIn. We should be relevant to professionals everywhere, and I think we are, but there are still people to go get active.

To write a note to the editor about this article,
click here
.