Mortgage rates retreat
Run-up loses steam as bond yields ease. 30-year and 15-year rates fall.
Photos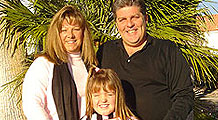 NEW YORK (CNNMoney.com) -- Home mortgage rates sank sharply last week, retreating from a recent run-up that peaked the previous week. The 30-year fixed slipped to 5.76% from 5.95%, according to a report released Thursday.
The average 15-year mortgage rate also fell, tipping to 5.19% from 5.37% the week prior, according to a weekly national survey from Bankrate.com.
That's a retreat from a long run-up in recent weeks, pulled by bonds, the report noted. Mortgage rates are often influenced by Treasury yields. In particular, the 30-year fixed mortgage rate tends to track the benchmark 10-year Treasury yield. Bond yields have eased somewhat from recent highs.
"The concerns about eventual inflation that drove bond yields and mortgage rates higher have been tempered by the reality of continued weakness in the economy," the report said.
Investors had flocked to Treasurys and mortgage-backed debt recently, helping bring mortgage rates down and "re-open[ing] the door to refinancing for homeowners that thought it had closed just a couple weeks ago."
A related report this week showed new home construction increased in May
Even as mortgage rates continue to rise, they still remain much lower than last year, when the average 30-year fixed mortgage rate was 6.62%, according to Bankrate.com.
To translate the difference in mortgage rate into dollars, consider a $200,000 loan. At last year's rate of 6.62%, the monthly payment would be $1,279.96, or $111 higher than the monthly payment at the current rate.
Other rates: The average 15-year fixed rate mortgage slipped to 5.19% from 5.37% the week prior.
The average jumbo 30-year fixed rate ticked up to 6.67% from 6.96%. "Jumbo" loans are too large to be purchased or guaranteed by Fannie Mae (FNM, Fortune 500) and Freddie Mac (FRE, Fortune 500). They have higher rates than smaller "conforming" loans, which do carry guarantees.
Adjustable-rate mortgages were mixed, the report said, with the average 1-year ARM slipping to 5.37%, the 3-year ARM rising to 5.38% and the 5-year ARM falling to 5.37%.

Features

These Fortune 100 employers have at least 350 openings each. What are they looking for in a new hire? More

It would be the world's second-biggest economy. See how big companies' sales stack up against GDP over the past decade. More