NY to launch mortgage probe
Supreme Court says attorney general can investigate whether minorities had tougher time securing loans.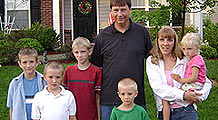 Homeowners in trouble are having mixed results applying for President Obama's foreclosure prevention plan. CNNMoney.com readers tell us their tribulations and triumphs trying to get their loans modified or refinanced.
WASHINGTON (Reuters) -- The Supreme Court ruled Monday that the New York attorney general's office can investigate whether national banks discriminated against minorities seeking mortgages.
The justices overturned part of a ruling by a U.S. appeals court that entirely blocked the state office from investigating or enforcing the fair lending laws against national banks because they are subject instead to federal regulation.
In the court's main split opinion, Justice Antonin Scalia concluded the state attorney general cannot issue subpoenas, but can bring judicial enforcement actions.
In 2005, Eliot Spitzer, then the state attorney general, began investigating possible racial discrimination in mortgage lending. He sent letters of inquiry to mortgage lenders, including banks such as Wells Fargo (WFC, Fortune 500), HSBC (HBC) , JPMorgan Chase (JPM, Fortune 500) and Citigroup (C, Fortune 500).
The probe was prompted by data that Spitzer said appeared to show a significantly higher percentage of high-interest home mortgage loans issued to black and Hispanic borrowers than to white borrowers.
The Office of the Comptroller of the Currency, a federal agency that oversees nationally chartered banks, sued to enjoin the probe on the grounds it fell outside state jurisdiction. A consortium of national banks also sued.
A federal judge and then the New York-based appeals court ruled against the state office.
Andrew Cuomo, the current New York attorney general, appealed to the Supreme Court and argued the probe should be allowed to go forward.
His appeal drew support from all the other states, which said the current economic crisis, due in large part to reckless subprime mortgage lending, has shown the need for more regulatory oversight and consumer protection.
Groups representing real estate agents, state banking officials and consumer rights and civil rights organizations also supported the appeal.
The federal government opposed the appeal. It said federal regulators have vigorously enforced the fair lending laws against national banks.
Writing the court's majority opinion, Scalia said the comptroller's regulation purporting to pre-empt state law enforcement is not a reasonable interpretation of the National Bank Act.
The Supreme Court last addressed a similar issue in 2007, when it ruled that states cannot regulate the mortgage-lending subsidiaries of banks regulated by the comptroller's office, which is part of the U.S. Treasury Department.

Features

These Fortune 100 employers have at least 350 openings each. What are they looking for in a new hire? More

It would be the world's second-biggest economy. See how big companies' sales stack up against GDP over the past decade. More