Josie Natori's stylish evolution
Wall Street banker-turned-designer Josie Natori tapped her Filipino roots to develop a global fashion brand.
Photos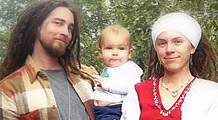 (Fortune Small Business) -- Josie Natori followed her business dreams from the Philippines to Wall Street. But after nine years as a banker, she needed a more creative outlet.

In 1977 she launched a lingerie company with an East-meets-West flair. Today her brand includes four intimate-apparel lines, as well as a ready-to-wear clothing collection, home and bath products, eyewear and fragrance. Natori, 62, shared her story with Fortune Small Business in her Manhattan showroom.
How did your background influence your decision to start your own company?
In the Philippines entrepreneurship is valued. People do everything from selling fruit in the market to lending money to neighbors for interest. My grandmother, a pharmacist, owned plantations, a movie theater and other businesses. I saw her work from 4 a.m. to midnight. She was a mentor, showing me what women could do. There was never a doubt that I'd go into business.
Did you focus on fashion from the start?
Wall Street was my first business. I came to the U.S. for college and, at 21, worked for brokerage firm Bache & Co. Then I returned to Manila to open a Bache office there. I was the sole broker and worked 18-hour days doing arbitrage of stocks sold on the New York Stock Exchange and the Philippine Stock Exchange. In the early '70s, I was the first female vice president in investment banking at Merrill Lynch. But the desire to be president of the firm wasn't in me. Just making money wasn't enough.
How did you transition to lingerie?
I really wanted to do something connected to the Philippines, so I started considering products to import. I'm a shopaholic, and I love beautiful things, but I never thought about design. But when a friend sent me some clothing samples, I decided to see if there was a market for them. I walked into Bloomingdale's with some embroidered blouses and happened to meet a lingerie buyer who suggested I make them into nightshirts. Had I landed with a blouse buyer, I don't think I would be where I am today.
In 1977 lingerie had no style. It was either Victorian or vulgar. Because I had no preconceived notions about what Natori should be, I was able to produce bold, colorful and unexpected lingerie for the time.
I continued to work at Merrill Lynch, doing market research in my spare time and showing the samples around. I think people took me seriously because my card said VICE PRESIDENT, MERRILL LYNCH. After getting positive responses, I left Wall Street in April 1977. Three months later I came up with 24 pieces for the collection. Within three weeks I had $350,000 in orders. Saks Fifth Avenue (SKS) was the first buyer, and we were soon in more stores, including Bonwit Teller, Macy's (M, Fortune 500) and Lord & Taylor.
I learned on the job and made a point of listening to my customers. I even named the company Natori at the suggestion of a Bloomingdale's buyer. I actually thought it was presumptuous to use my name. Thank God "Natori" actually sounds good.
Were there any bumps in the road?
While it was a very easy start, we did face production issues. We didn't have our own factory at first, so garments arrived with problems. The Horchow Collection ordered thousands of pieces and none came trimmed, so my family and I had to cut them all by hand. My uncle, a doctor, was stitching in labels. Pieces came in dirty. We'd wash them, and they'd shrink 10 inches.
By April 1978 we had a 300-square-foot showroom. By 1983 we had 18,000 square feet. But when Filipino opposition leader Benigno Aquino was assassinated in August 1983, we couldn't bring goods in or out of the Philippines because of the chaos. We lost a couple million dollars and missed the holiday season. I couldn't have survived without my family's help. You need deep pockets and a stomach of steel to make it in this business.
What was your growth strategy?
I never made a business plan. How do you grow? You follow what's natural -- lingerie, home, bath, fragrance -- it's all related. Because I wasn't born into this business, I view it differently. I just do what feels right. I had a boutique in Paris for 12 years and lost money every year, but I built the brand and got noticed. It was a long-term investment.
Where do you turn for help as Natori grows?
The company is family to me. My employees include a designer who's been with me for 30 years. My husband, Ken, is chairman of the company. He sees the big picture. Our son, Kenneth, left Lehman Brothers in 2007 and told us he wanted equity in something. So he started our Web site and is now vice president of finance and e-commerce.
Times are tough. How are you coping?
It's about knowing the customer's psyche and how to make her buy something new. Last summer we launched Natorious, a line of tops, bottoms and accessories, just as the recession hit. And we're launching our fragrance line this fall. In this economic climate, you can't go anywhere but up. I love the challenge of figuring out ways to connect with customers. The competition is fierce, but it's also an opportunity for our brand, which has built trust over the past 32 years. I like to think the best is yet to come.

To write a note to the editor about this article,
click here
.