GE looks to get off government dole
Plans for the firm's GE Capital unit to leave a FDIC debt guarantee program months early could be a sign that credit markets are returning to normal. Or not.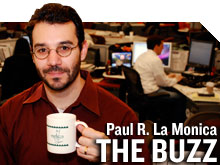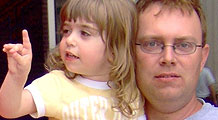 Conflicting economic data show either the beginning of an economic recovery or a worsening recession. These CNNMoney.com readers are using their own leading indicators.
NEW YORK (CNNMoney.com) -- The government recently refused to bailout one troubled commercial lender. But another is telling regulators that it doesn't want Washington's help anymore.
GE Capital, the massive financing arm of General Electric, announced Wednesday morning that it had received approval from the Federal Deposit Insurance Corp. (FDIC) to exit a program that had allowed GE Capital to issue debt at super-low interest rates backed by the government.
This comes on the heels of the government's refusal to come to the aid of GE Capital competitor CIT Group (CIT, Fortune 500). The good news: CIT bondholders -- in other words, the private sector -- managed to put together a rescue package.
So is this something to cheer, another sign that the financial markets are finally starting to function as they should? It could be.
"Obviously GE feels that they have strong enough liquidity that they don't need additional backing to raise capital," said Dan Genter, chief executive officer of RNC Genter Capital Management, a Los Angeles-based money management firm that owns GE stock.
Shares of GE (GE, Fortune 500) were up about 2% Wednesday afternoon.
GE has been the worst-performing stock in the Dow this year largely because of GE Capital's struggles. GE lost its cherished triple A credit rating earlier this year and also slashed its dividend to preserve cash.
Last week, the company announced that profits in the GE Capital division plunged 80% in the second quarter. That helped lead to a 47% drop in GE's total profits. GE CEO Jeffrey Immelt maintained though that GE Capital would remain profitable in 2009.
So can GE Capital really get by without assistance from regulators?
Talkback: GE has been the worst performer in the Dow this year. Would you buy it now or is it going to head lower? Leave your comments at the bottom of this story.
GE Capital has been one of the more active participants in the the FDIC's Temporary Liquidity Guarantee Program, more commonly referred to by its oh-so mellifluous acronym of TLGP.
Since the TLGP was launched in December, financial institutions have issued about $330.5 billion outstanding in debt, according to the FDIC.
The FDIC does not break down issuance by specific companies. But GE spokeswoman Anne Eisele said GE Capital had issued $51 billion in government-backed long-term debt since the program began.
In a statement Wednesday, GE Treasurer Kathryn Cassidy said that GE Capital's decision to bid TLGP adieu "affirms the strength of GE Capital's funding and liquidity position, including reduced reliance on government funding programs and our ability to access non-guaranteed debt markets."
Cassidy added that the move "is a positive step in returning the broader capital markets to normal functioning and is in line with GE Capital's 2009 and 2010 debt issuance and funding cost plans."
FDIC spokesman Andrew Gray also said that GE's announcement should be viewed as a signal that the credit markets are slowly nursing their way back to health.
"It's a positive sign for the private markets that this type of debt can be issued without government backing," he said.
That may be true, though it's important to note that the TLGP program is set to expire on Oct. 31, so GE Capital would have no choice but to eventually fend for itself anyway (assuming the government didn't extend it, as it has once already).
One analyst said the news from GE is less about the credit markets returning to normal and more about GE trying to win favor with the FDIC and other regulators, which are pressuring the company to either convert into a bank or cut ties with the GE Capital unit as part of a broader reform plan of the financial services industry.
"When you exit a program like this there should be no band playing. GE decided to announce it to turn this into a sign that everything's just cool," said Nicholas Heymann, an analyst with Sterne, Agee & Leach.
Heymann points out that if GE is forced to become a bank holding company, it would be costly because it would face much higher capital requirements and would need to buy time to boost its reserves.
Eisele disputed Heymann's claims though. "There's absolutely no connection. This has nothing to do with the Obama administration's regulatory reform plan. It's totally unrelated," she said.
GE Capital is holding an investor meeting next Tuesday to specifically discuss what's next for the unit. But regardless of what GE ultimately decides to do, there's no denying that these are very interesting times for GE Capital.
On the one hand, if the credit markets really are improving, then GE has a chance to really take advantage of CIT's problems. So it will probably seek to remain an active player in the commercial lending market, particularly to retailers, a segment that has historically been CIT's bread-and-butter.
Along those lines, GE Capital also announced Wednesday that it was kicking in $290 million of a new $1 billion line of credit for drugstore chain Rite Aid (RAD, Fortune 500).
But at the same time, investors are eager to see the unit pull back on some of its more risky lending practices.
The big challenge for GE Capital is going to be finding a way to keep growing without getting greedy. That will be a delicate balance.
"The ability for GE Capital to capture market share now is something for them to look at as an opportunity," said Genter. "GE Capital has had its share of problems but I think they can take on new liabilities while putting out fires on the home front. They just need to look for lower-risk paths to follow."
Talkback: GE has been the worst performer in the Dow this year. Would you buy it now or is it going to head lower?

Features

These Fortune 100 employers have at least 350 openings each. What are they looking for in a new hire? More

It would be the world's second-biggest economy. See how big companies' sales stack up against GDP over the past decade. More