Poor sales lead to shuttered stores
Small business owners say weak spending is their biggest problem, according to a new survey -- and few see improvement on the horizon.
Photos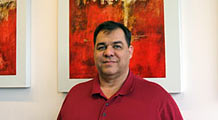 Photos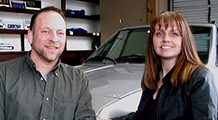 NEW YORK (CNNMoney.com) -- Poor sales are the number-one problem afflicting America's small businesses, and few business owners expect consumers to start spending again any time soon, according to the National Federation of Independent Business's latest monthly survey of its membership.
The NFIB noted in its August report, released Tuesday, that "rebuilding wealth -- more saving and less consumption -- is holding the spending recovery back." Of the roughly 2,000 business owners surveyed by the Washington-based trade association, 32% called slow sales their top problem, and the majority think their sales will continue to decline through the next three months.
When sales drop too far, businesses are being forced to shut down. In the first quarter of 2009, there were 14,319 business bankruptcies in the U.S. -- a 64% surge from 2008, and the highest of any quarter in at least the past 15 years, according to the American Bankruptcy Institute.
Todd McDonald, owner of Wine Vault in Dublin, Ohio, says he started seeing a drop in foot traffic in his wine store in July 2008 -- and those who come in are spending less. "Historically, I may have sold on average $25 to $30 a bottle, but now everyone wants to spend under $20," he says. "The last couple weeks have been a few of the worst weeks we've ever had, and it's getting worse."
McDonald, who has run his shop for more than five years, says that the stagnation of consumer demand is his greatest challenge at the moment. Taxes, the runner-up top problem in the NFIB's survey -- 22% called it a major concern -- are not on his radar right now.
"When you are just breaking even, there simply isn't a lot of tax impact," he says.
But other business owners who are worried about their tax burden may be forecasting into the future and looking nervously at the federal government's spending plans.
"Nineteen months of recession are wearing heavily on Main Street," Bill Dunkelberg, the NFIB's chief economist, said in a statement. "Now [business owners] are expected to finance the new experiments of Congress and the President such as health care reform, auto industry bailouts and union pension fund bailouts."
McDonald admits that the current health care reform debate has him nervous. With one full-time and one part-time employee, he anticipates having to shutter the wine shop if he's required to pay for health insurance for his staff. "I'll liquidate inventory and close the doors," he says. "It's a burden I just can't accept."
A more pressing problem McDonald faces is the tight lending market. "We're at stage where it's literally almost hand-to-mouth. The absence of a line of credit has gotten to the point where, if I get to the holiday season, I won't have the resources to invest in the inventory I'd like to have," he says.
After approaching several banks, he decided to ditch the idea of getting a business loan because the quoted interest rates were too high. He's using savings and a personal credit card to finance his store's inventory purchases, but the interest rate on that card is also climbing.
"Until financial institutions become willing to lend to the broader foundation of our economy, small businesses will simply remain in survival mode," he says.

To write a note to the editor about this article,
click here
.