Unemployment claim filings dip
Initial filings for insurance fall by 12,000 to 545,000, but continuing claims grow.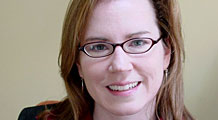 Meet some of CNNMoney.com's trusted career coaches and hear their best advice for finding a job.
Map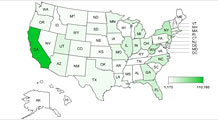 NEW YORK (CNNMoney.com) -- The number of Americans filing for first-time unemployment insurance fell last week, while ongoing claims jumped, the government said Thursday.
There were 545,000 initial jobless claims filed in the week ended Sept. 12, down 12,000 from a revised 557,000 the previous week, the Labor Department said in a weekly report.
A consensus estimate of economists surveyed by Briefing.com expected 557,000 new claims.
The 4-week moving average of initial claims was 563,000, down 8,750 from the previous week's revised average of 571,750.
"This looks good with claims down by 31,000 over the past four weeks, but the late Labor Day could well have distorted the latest data," wrote economist Ian Shepherdson of High Frequency Economics in a research note.
"We need to see what happens over the next couple of weeks before we can be sure whether a downward trend is really in place," Shepherdson said.
Continuing claims: The government said 6,230,000 people filed continuing claims in the week ended Sept. 5, the most recent data available. That's up 129,000 from the preceding week's revised 6,101,000 claims.
The 4-week moving average for ongoing claims fell by 5,500 to 6,180,250, down from the prior week's revised average of 6,185,750.
The initial claims number identifies those filing for their first week of unemployment benefits. Continuing claims reflect people filing each week after their initial claim until the end of their standard benefits, which usually last 26 weeks.
The figures do not include those who have moved to state or federal extensions, nor people whose benefits have expired.
State-by-state data: A total of three states reported a decline in initial claims of more than 1,000 for the week ended Sept. 5, the most recent data available.
Claims in California fell the most, by 2,751, which a state-supplied comment said was due to fewer layoffs in the trade and services industries.
Six states said that claims increased by more than 1,000. Washington reported the most new claims at 2,620, which a state-supplied comment said was due to layoffs in the construction, service, public administration and manufacturing industries.
Outlook. Shepherdson said claims should continue to fall in the coming weeks as the economy expands and the pace of layoffs slows to reconcile with current GDP growth.
"Companies are profoundly skeptical about the sustainability of the upturn, but unless they believe the economy is about to suffer a serious broad relapse, we think they will have to reduce the rate of job losses," Shepherdson said.

Features

These Fortune 100 employers have at least 350 openings each. What are they looking for in a new hire? More

It would be the world's second-biggest economy. See how big companies' sales stack up against GDP over the past decade. More