Jobless claims report is setback to recovery
Initial claims jump 17,000 to 551,000 after three straight weeks of declines, but easing is still seen.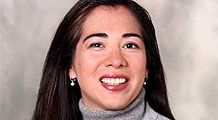 These 5 have been unemployed so long enough they exhausted their unemployment insurance - just like half a million Americans about to face the same fate. How did it happen, and how do they cope without a weekly check?
Millions of job openings!
NEW YORK (CNNMoney.com) -- The number of first-time filers for unemployment insurance jumped last week, according to a government report issued Thursday, with the increase exceeding economists' forecasts.
There were 551,000 initial jobless claims filed in the week ended Sept. 26, up 17,000 from an upwardly revised 534,000 the previous week, the Labor Department said in a weekly report.
A consensus estimate of economists surveyed by Briefing.com expected 535,000 new claims.
"We've been holding in a similar pattern the past few weeks, and this could dash some hopes of a quicker recovery," said Adam York, analyst at Wells Fargo.
Ian Shepherdson of High Frequency Economics wrote in a research note that "a correction was overdue" after three consecutive declines in initial claims.
"Progress is slow," Shepherdson said. "There is still no sign of a near-term stabilization in employment."
The 4-week moving average of initial claims was 548,000, down 6,250 from the previous week's revised average of 554,250.
Continuing claims: The government said 6,090,000 people filed continuing claims in the week ended Sept. 19, the most recent data available. That was down 70,000 from the preceding week's ongoing claims.
The 4-week moving average for ongoing claims fell by 39,250 to 6,154,500 from the prior week's revised average of 6,193,750.
The initial claims number identifies those filing for their first week of unemployment benefits. Continuing claims reflect people filing each week after their initial claim until the end of their standard benefits, which usually last 26 weeks.
The figures do not include those who have moved to state or federal extensions, nor people whose benefits have expired.
State-by-state data: Two states reported a decline in initial claims of more than 1,000 for the week ended Sept. 19, the most recent data available. Claims in Kansas fell by 1,545, while Wisconsin's fell by 1,258.
A total of 12 states said that claims increased by more than 1,000. California reported the most new claims at 5,112.
Fewer layoffs: A separate report from outplacement firm Challenger, Gray & Christmas said its data showed stabilization in the job market.
Monthly layoff announcements fell in September to 66,404 job cuts, down 13% from August. That's the lowest level since March 2008, and the September figure was 30% lower than the same month a year ago, when employers announced 95,094 job cuts.
It was the fourth consecutive month in which job cuts declined from the year-ago level.
Outlook: Thursday's government report "shows we still have job losses to come this year," said Wells Fargo's York.
The rest of 2009's job losses won't come near the levels seen during mass layoffs in January and February, York said, and initial claims could fall below the 500,000 mark by year's end.
High Frequency Economics' Shepherdson wrote that better economic data in the third quarter should boost the job market.
"It would be very surprising not to see claims falling now," he said.
We want to hear about the most outrageous consumer rip offs and price gouging that you've come across. E-mail your story to julianne.pepitone@turner.com and you could be part of an upcoming article. For the CNNMoney.com Comment Policy, click here.

Features

These Fortune 100 employers have at least 350 openings each. What are they looking for in a new hire? More

It would be the world's second-biggest economy. See how big companies' sales stack up against GDP over the past decade. More