Washington's bank pay crackdown
Obama's pay czar demands executive pay cuts at biggest bailout firms. Federal Reserve proposes sweeping review of pay plans at 28 largest U.S. banks.
Photos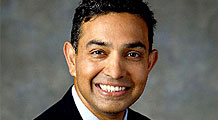 NEW YORK (CNNMoney.com) -- Washington launched its biggest offensive yet against Wall Street pay practices Thursday, taking aim at everyone from senior executives to high-flying traders of complex securities.
Leading the charge was the White House, which outlined a series of drastic pay cuts for 136 top executives at the nation's biggest bailed-out companies, including AIG (AIG, Fortune 500), Citigroup (C, Fortune 500) and Bank of America (BAC, Fortune 500).
Separately, the Federal Reserve proposed a review of pay practices at 28 of the nation's largest banks to make sure employees are not tempted to make the kinds of risky bets that helped sink firms such as Lehman Brothers.
Much of Thursday's focus, however, was on the ruling issued by White House "pay czar" Kenneth Feinberg, who has been actively reviewing pay plans for top executives at the seven biggest bailout firms -- AIG, Citigroup, Bank of America, General Motors, its former finance arm GMAC, as well as Chrysler and Chrysler Financial.
Among other things, Feinberg demanded that each of the bailed-out companies reduce total compensation for their top 25 highest-paid employee by 50%, on average.
Much of the cutting was done to executives' salaries, which were reduced more than 90% on average.
The pay restrictions announced Thursday will not take effect until Nov. 1, and will serve as a base for executive pay in 2010.
President Obama, who appointed Feinberg to assess compensation practices at these seven companies in June, praised his ability to strike a balance between protecting American taxpayers' massive investment in these companies while allowing them to return bailout money.
"I believe he's taken an important step forward today in curbing the influence of executive compensation on Wall Street while still allowing these companies to succeed and prosper," Obama said at a White House event honoring veterans.
Feinberg and the Fed
Thursday's actions by the White House and regulators certainly represent an unprecedented level of government oversight into how employees on Wall Street and in corporate America in general are paid.
Certain shareholder groups and other social activists have long campaigned for banks and other financial firms to do more to align executive pay with a company's performance. But those efforts have either failed to build a critical mass or met resistance among company board members.
Under the White House's newest restrictions, executives will prevented from collecting extravagant cash bonuses. Instead, they will take incentive pay, as well as part of their salary, in the form of company stock, which they will be unable to sell until 2011 at the earliest.
On a company basis, the 22 executives at Citigroup stand to receive the biggest pay packages among the seven firms, collecting pay packages worth an estimated $118.4 million after taking into account salary, options and restricted stock and options that will vest over the next four years.
Recently hired AIG CEO Robert Benmosche will be the highest paid employee, collecting $10.5 million, including $3 million in salary, $3.5 million bonus and $4 million in stock options. (3 AIG execs get bonus OK from pay czar)
Names of other highly paid employees were not disclosed, however. The Treasury Department has indicated it won't disclose names of the employees that are being reviewed -- or the specifics of their payment plans -- without an individual's approval.
The Federal Reserve program, while bold, is expected to take a much more delicate approach. While pay practices for employees at many different levels will go under review, the central bank does not plan to impose limits on pay.
"The Federal Reserve is working to ensure that compensation packages appropriately tie rewards to longer-term performance and do not create undue risk for the firm or the financial system," Fed Chairman Ben Bernanke said in a statement.
Unintended consequences?
Some compensation experts have warned that actions taken by the Obama administration could have a disastrous series of unintended consequences, including the loss of top employees to companies that are not hindered by government restrictions.
Bailed-out firms such as Citigroup and Bank of America have already lost dozens of key employees to rivals such as JPMorgan Chase (JPM, Fortune 500) and Goldman Sachs (GS, Fortune 500), both of which got out from under the government's thumb over the summer.
A spokesman for Bank of America said Thursday that competitors were already "exploiting this situation" and will continue to, offering top employees compensation that was twice as much or more in some instances.
Last week, outgoing Bank of America CEO Ken Lewis said he would not accept a salary or bonus for 2009, and the bank said the decision came after Feinberg "suggested" it to Lewis.
There have also been fears that letting talented employees leave could derail efforts aimed at nursing these companies back to health and ultimately returning bailout money to taxpayers.
The reaction to Thursday's ruling by Feinberg among the automotive-related companies was much more muted.
In a statement, GMAC called the process "fair" and "constructive," noting it would allow them to retain key talent needed to restructure the company.
The next step
With compensation for top executives and other high-ranking employees in place, Feinberg will now move on to review pay packages of the next 75 most highly paid employees at each company.
All seven firms were due to deliver those plans to Feinberg's office last week. Once those are determined "substantially complete," he will have 60 days to complete his review of those 525 employees.
That could delay Feinberg's next ruling until late December or early next year.
It certainly stands to reason that additional cuts could be forthcoming. It is not unheard of on Wall Street for star traders or dealmakers to be in line for pay packages that eclipse that of senior management.
Still, it is not clear whether Feinberg's authority will extend to all 100 top-paid employees at each firm. When the Treasury Department announced Feinberg's appointment in June, it indicated that his authority would not extend to those employees making less than $500,000 in total annual compensation.
--CNN's Jessica Yellin and Laura Batchelor, and CNNMoney.com senior writers Jennifer Liberto and Peter Valdes-Dapena contributed to this report.

Features

These Fortune 100 employers have at least 350 openings each. What are they looking for in a new hire? More

It would be the world's second-biggest economy. See how big companies' sales stack up against GDP over the past decade. More