Private college presidents: 23 earn $1 million
The Chronicle of Higher Education says the median pay for private college chiefs rose 6.5% last year.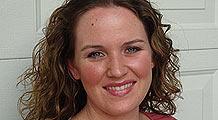 The class of 2009 graduated into the worst economy in decades, with unemployment at a 26-year high. Here's how 11 grads are getting by.
NEW YORK (CNNMoney.com) -- The presidents of the nation's top private universities got 6.5% more in pay last year, with 23 taking home more than $1 million, according to a study published Monday.
The Chronicle of Higher Education said the median pay for private-college chiefs rose to $358,746 in fiscal year 2007-2008.
The study of 419 private colleges nationwide also showed 110 presidents reported total compensation of more than $500,000.
Among the 23 presidents with total compensation above $1 million, the highest paid was Shirley Ann Jackson, president of Rensselaer Polytechnic Institute in Troy, N.Y., with $1,598,247 in salary and benefits.
Jackson, 63, a physicist and former chairman of the U.S. Nuclear Regulatory Commission, was recruited to lead Rensselaer in 1999. She took a voluntary pay reduction of 5% for the current fiscal year, according to the Chronicle.
In a statement issued Monday, Rensselaer defended Jackson's compensation, saying she helped raise $1.4 billion in capital, which transformed the school into "a top-tier, world class teaching and research institution."
"The value she contributes to the Institute far exceeds the amount she is paid," said William Walker, Rensselaer's vice president of strategic communications and external relations.
David Sargent, president of Suffolk University in Boston, was the second highest paid college executive in the study. Sargent took home $1,496,593 in total compensation last year. But that's down from $2,800,461 in fiscal 2006-2007, when he topped the list.
About one-third of Sargent's pay was reported as deferred compensation in 2006 tax documents, and was reported again as salary this year, according to the report.
The third highest paid college chief was the University of Tulsa president Steadman Upham, with total compensation of $1,485,275.
Looking ahead, the Chronicle said salary increases have probably leveled off in the current fiscal year, with some presidents taking pay cuts.
Meanwhile, tuition prices are going up at many private schools, at least in part because endowments at those schools have dwindled.
Tuition and fees at private 4-year schools rose 4.4% in the current school year to $26,273, according to a survey released by the College Board last month. That doesn't include room and board.

Features

These Fortune 100 employers have at least 350 openings each. What are they looking for in a new hire? More

It would be the world's second-biggest economy. See how big companies' sales stack up against GDP over the past decade. More