Bankruptcy filing is a blow to small business
Five months after shutting down its credit card accounts, Advanta is filing for Chapter 11 as it battles mounting debt defaults.
Photos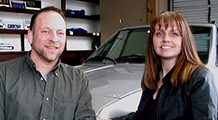 NEW YORK (CNNMoney.com) -- Small business credit card lender Advanta has filed for bankruptcy, five months after it cut off new lending on its 1 million customer accounts.
Advanta's lending arm, Advanta Bank Corp., was not included in Sunday's Chapter 11 filing, and will continue operating as usual. While Advanta stopped making new loans earlier this year, it is continuing to collect on $2.7 billion due from some 360,000 customers.
Advanta's bankruptcy comes just one week after another top small business lender, CIT Group, filed its own bankruptcy petition. Both companies were hit with a sharp rise in defaults as the recession deepened. Advanta's default rate reached 24% in September, up from 11% one year ago, according to the company's financial filings.
"The economic debacle over the last two years devastated Advanta's small business customers and Advanta itself," Advanta CEO Dennis Alter said in a prepared statement.
Like CIT Group's collapse, Advanta's came after a year of steady deterioration.
The company sparked an outcry from customers in September 2008 when it abruptly hiked interest rates for its cards to 25% and higher. In May, it announced it would shut down all of its credit card accounts for future charges.
Advanta hopes to emerge from bankruptcy with its business intact, but more bad news is looming. Advanta Bank Corp.'s capital is falling short of regulatory requirements, and is likely to be turned over to the Federal Deposit Insurance Corp. for receivership, Advanta warned this week.

To write a note to the editor about this article,
click here
.