Cash cushion shrivels - U.S. housing agency
Federal Housing Administration's reserve fund drops below 2% ratio required by Congress. Calls increase for revamping lending guidelines.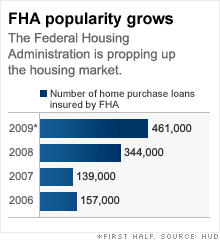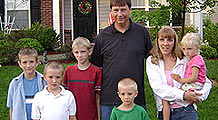 Homeowners in trouble are having mixed results applying for President Obama's foreclosure prevention plan. CNNMoney.com readers tell us their tribulations and triumphs trying to get their loans modified or refinanced.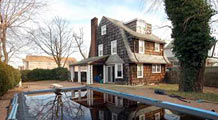 Here are the 5 metro areas where the average American family can afford to purchase a median-priced home -- and the 5 where they can't.
NEW YORK (CNNMoney.com) -- The mortgage meltdown has ravaged the finances of a crucial government agency tasked with propping up the housing industry.
The Federal Housing Administration's reserve fund has dropped to .53% of its insurance guarantees, well below the 2% ratio mandated by Congress and the 3% ratio it had last fall, according to its annual independent audit, released Thursday. The fund covers losses on the mortgages the agency insures.
Housing officials said the agency will not have to turn to Congress for a bailout, but the agency's weakening financial condition has prompted renewed calls to change its lending guidelines.
The FHA has skyrocketed in popularity during the mortgage crisis since it backstops banks if borrowers stop paying. Housing experts are growing increasingly concerned about the agency's ability to handle rising numbers of defaults.
"They have a horrendous foreclosure problem and it's getting worse," said real estate finance consultant Edward Pinto, former chief credit officer for Fannie Mae (FNM, Fortune 500) in the late 1980s.
The audit showed FHA has sustained significant losses from loans made before 2009, but concluded that under most economic conditions considered, FHA's reserves would remain above zero.
However, under the most severe scenario, the fund would have a negative balance for several years.
The agency's overall reserves stand at $31 billion, or more than 4.5% of total insurance guarantees. Even if it exhausted its reserves, it would still make good on claims, Housing Secretary Shaun Donovan said.
One reason FHA's fiscal health has declined is that home prices have not recovered, depressing the value of the agency's collateral.
Donovan dismissed the idea that FHA would request a bailout from Congress to prop up the fund, saying "we certainly don't need any extraordinary assistance today."
Some industry observers argue that there's no question whether the federal government would come to FHA's aid. The agency is backed by taxpayers so if it did not get the money it needed, it would be tantamount to defaulting on a Treasury bond.
"The money has to be appropriated," Pinto said. "FHA is backed by the government."
Despite Thursday's audit, some housing experts say FHA is doing well enough, considering the collapse of the mortgage industry.
"The surprising thing is that FHA has performed as well as it has compared to its private counterparts in the mortgage business," said Howard Glaser, head of The Glaser Group, a financial services analytics firm.
FHA propping up housing market
As banks have clamped down on mortgage lending, the FHA program has emerged as one of the few ways people can buy a home.
Banks are more willing to make FHA loans because they come with a federal guarantee to cover losses if the borrower defaults. And borrowers can more easily qualify for FHA loans because they only need 3.5% down and can have lower credit scores.
As a result, demand for FHA loans has exploded. The agency guaranteed more than $360 billion in single-family mortgages in fiscal 2009, which ended Sept. 30, more than four times the volume in fiscal 2007.
Now, FHA insured about 30% of home purchases and 20% of refinanced mortgages in fiscal 2009. Nearly 50% of first-time homebuyers go through the agency, Donovan said.
The agency, however, has also seen a spike in delinquencies amid the mortgage meltdown. Some 14.42% of FHA loans were past due in the second quarter, up .58 percentage points from the same period a year earlier, according to the Mortgage Bankers Association. Just under 3% of FHA loans were in foreclosure, up .22 percentage points.
Concerned about rising defaults, the agency has raised its standards for new borrowers. The average score is 693, versus 633 two years ago. It also hired its first chief risk officer, Robert Ryan, for the first time in its 75-year-history.
Some in Washington say the true fight brewing over FHA is over the government's role in the housing market. They argue that the private market will never return as long as the government is so involved. Others say that the nascent recovery in home values will collapse if the agency pulls back.
"If they go too far in tightening credit, they pull the plug on the housing market," Glaser said. "The housing recovery is very fragile."
Also, the agency has become a lifeline for African-Americans and Latinos who want to buy a home. Just over half the loans made to African-Americans in 2008 were FHA loans, according to mortgage data compiled by the Federal Financial Institutions Examination Council.
"The private market has abandoned the minority borrowers," Glaser said.
Donovan, however, said that the federal government realizes its role in the real estate market is temporary.
"FHA is playing a critical role in restoring health to the housing market by helping working families access mortgage finance when private capital is tight," said Donovan. "This is a temporary role which FHA has played in previous economic downturns. The Administration is committed to ensuring that the FHA steps back as private capital returns to the market."
Tightening guidelines
The agency is taking steps to return it to solid financial footing, FHA Commissioner David Stevens said. FHA is monitoring its risk and exposure to fraud more closely. It has suspended eight institutions from participating in the program for violating the agency's guidelines.
"We are taking risk management extremely seriously," he said.
FHA is also looking at a range of changes to the program, including increasing the insurance premiums and downpayment requirements, Donovan said. However, it must balance reducing risk with maintaining its mission to support homeownership.
But more needs to be done, experts say.
Some want the agency to raise the insurance premium that borrowers pay, currently 1.75% upfront for new home purchases and then between .5% and .55% on a monthly basis. Also, the underwriting standards should be tightened even more.
The agency should make sure its borrowers don't have high debt-to-income ratios and should not allow sellers to help cover buyers' closing costs, said Thomas Lawler, founder of Lawler Economic & Housing Consulting.
In addition, Lawler said, FHA should cull the lenders whose borrowers have high default rates. "There are hundreds that should be thrown out," he said.
Pinto is proposing more radical changes, including raising the downpayment to 10%, up from 3.5%, and requiring lenders to co-insure the loans. He would also like the agency to stick to its mission of assisting low- and moderate-income households, which means it would insure mortgages on home valued at up to $175,000. The current maximum loan is just under $730,000.
"FHA should have a limited role," Pinto said. "It should not be 30% of the market."

Features

These Fortune 100 employers have at least 350 openings each. What are they looking for in a new hire? More

It would be the world's second-biggest economy. See how big companies' sales stack up against GDP over the past decade. More