States face more cutbacks and tax hikes
States still suffering severe economic woes. Drastic steps expected in wake of $51 billion budget shortfalls.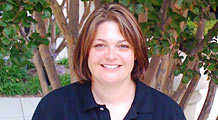 CNNMoney.com readers describe how President Obama's $787 billion stimulus package has helped them -- or hasn't.
NEW YORK (CNNMoney.com) -- While the national economic picture is starting to brighten, the states are still suffering their worst budget crises in decades, a new report found.
States that have already slashed services and raised taxes to close a collective $54 billion budget gap now face another $51 billion deficit this year and next, according to preliminary results from the Fiscal Survey of States released Thursday.
"These are the worst numbers we've ever seen in the decades of putting together this report," said Scott Pattison, executive director of the National Association of State Budget Officers. "States have been forced to lay off and furlough employees, raise taxes, drain rainy day funds and sharply cut state spending in ways that impact every part of state government."
The full report, which will be released in December, is jointly compiled by the budget officers' group and the National Governors Association. Fiscal year 2010 started on July 1 in 46 states.
Some $135 billion in federal stimulus funding helped states avoid even more draconian cuts, particularly to health services and education. But it was not enough to put the states back on solid footing.
States typically continue to suffer for two years after a national recession is declared over. Many economists predict that the current downturn ended last quarter, when the gross domestic product grew at a 3.5% annual rate.
Back-to-back expenditure reductions
Governors and lawmakers are expected to reduce spending by at least 4% this fiscal year, on top of a 4.8% pullback last year, the study found. This is the first time that expenditures have declined in back-to-back years.
Based on preliminary projections, half the states plan to lay off workers in the current fiscal year, Pattison said in a conference call with reporters. "State governments consider layoffs or furloughs a last resort," he said.
The national recession and soaring unemployment rate, which topped 10% last month for the first time in 26 years, has wreaked havoc on state tax revenues. Some 42 states cut their fiscal 2009 budgets, and 33 states slashed spending for 2010.
Also, states hiked taxes and fees by a total of $23.8 billion, along with $7.7 billion in other revenue increases, for fiscal 2010.
The survey came a day after two other reports also depicted states' grim financial situations. One, from the Center on Budget and Policy Priorities, said states need as much as $50 billion in additional stimulus funds to keep them from making severe cuts that could threaten the national economic recession and cost 900,000 people their jobs.
Meanwhile, the Pew Center on the States released the names of 10 states in the greatest economic peril.
Already, less than five months into fiscal 2010, several states are looking at additional budget cuts.
Rhode Island announced Tuesday that it is facing a revenue shortfall for the current fiscal year of $130.5 million. Gov. Donald Carcieri said the state must examine its aid to local governments, since it has already cut personnel and social service programs.
And in California, Gov. Arnold Schwarzenegger said Tuesday that his state is facing a budget gap of up to $7 billion. The state will likely announce across-the-board spending cuts in January.
"So we just have to hang in there, tighten our belts and live within our means," Schwarzenegger said.
Last month, Massachusetts Gov. Deval Patrick announced a plan to close a $600 million mid-year budget gap that includes $352 million in cuts across state government, limited revenues hikes and draining a $60 million surplus from the last fiscal year.
And earlier this week, New York Gov. David Paterson said the state would have to come up with an additional $10 billion in savings. He is cutting state agencies funding by 10%, and is proposing reducing $1.3 million in local assistance programs, $686 million in education funding and $471 million in health care spending.
"Frankly, we are running out of money," he said.

Features

These Fortune 100 employers have at least 350 openings each. What are they looking for in a new hire? More

It would be the world's second-biggest economy. See how big companies' sales stack up against GDP over the past decade. More