Job outlook for 2010 grads: Still stinks
Hiring for graduates will remain near its lowest level in decades after 40% plunge last year, new survey says. But hiring will spike 15% at smaller companies.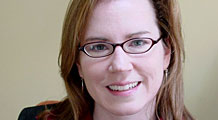 Meet some of CNNMoney.com's trusted career coaches and hear their best advice for finding a job.
Map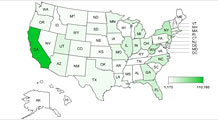 Millions of job openings!
NEW YORK (CNNMoney.com) -- It's a tough time to be starting a career.
This year has been extremely rough: New college graduates had 40% fewer job prospects, a new report shows. And the outlook for 2010, while better, is still not very promising.
Jobs for graduates with bachelor's degrees, which account for most new graduate hires, will drop nearly 1% next year, according to Michigan State University's survey on recruiting trends.
Overall, hiring of grads with any degree will decline by 2% compared to 2009.
"Things fell apart really fast last year, but it looks like the job market for graduates has hit a bottom," said Phil Gardner, director of MSU's Collegiate Employment Research Institute, which conducts the annual survey.
For sure, the job market in 2009 suffered an extraordinary decline. A year ago, Gardner anticipated that employment for new graduates would fall by as much as 10% in 2009. The national unemployment rate, now 10.2%, was 6.8% last November.
Hiring of master's degree graduates will plummet by 11% based on a weaker labor market for accounting students, the study said.
Jobs for Ph.D.s will spike by 20% and those for MBA graduates will rise 11%.
Who's hiring? Large companies, those with more than 4,000 employees, plan to decrease hiring of all graduates by 3%, and medium-sized companies, those with between 500 and 4,000 employees, expect to lower hiring by 11%.
Smaller companies, however, may provide a bright spot in the job market for new graduates.
Employers with fewer than 500 staff members said they expect hiring at their companies to jump by 15%. These companies will hire 11 new graduates on average in 2010, and 8 of them will be at the bachelor's level.
A third of employers said they would consider graduates regardless of their major.
"Employers want to be much more flexible," said Gardner. "They want skill sets that they can plug in anywhere as the they evolve instead of getting stuck with someone focused in one area."
But even as companies look for versatile candidates, the most sought-after graduates are those who majored in environmental science and statistics, for whom job opportunities will climb by 6% and 11%, respectively.
"There is a reawakening in American society that environment sustainability is important, and there's also a lot of stimulus money in that area," Gardner said. He added that statisticians are in demand because they are "quantitatively literate and companies are looking to tap into people that can manipulate and understand numbers."
Hiring will increase in sectors such as agricultural production, food processing, nonprofit and manufacturing. Hiring in consulting services, including engineering, computing, research and marketing, will hold steady at last year's pace.
Where are the jobs? U.S. companies that recruit nationally are expected to rebound with a 3% uptick in hiring, and employers based in the South Central, Southwest and Northwest regions of the country are also indicating an improvement in hiring, the study said.
Job opportunities in the South Central will rise by 6%, in the Northwest by 4% and in the Southwest 2%.
Employment prospects for graduates in other regions of the country will still sag.
Hiring in the Mid-Atlantic will drop by 8%, in Southeast by 7%, in the Northeast and the Great Lake Region by 4% and in the Upper Plains by 3%.
What's the pay? A majority of employers, 80%, will not be raising starting salary offers above those made last year. But 8% will lower base pay by 5%, according to the survey, and 12% will of employers will increase salaries by a modest 3%.
The average salary for bachelor's degree graduates will be $39,900.
Only 7% of employers said they will offer signing bonuses, and 20% will provide performance-based bonuses at the year's end, down from 33% in 2009.

Features

These Fortune 100 employers have at least 350 openings each. What are they looking for in a new hire? More

It would be the world's second-biggest economy. See how big companies' sales stack up against GDP over the past decade. More