Home values plummet $500 billion
Residential real estate owners suffered through another down year, but losses were much lower than in 2008.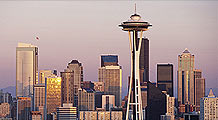 The average home price is forecast to plummet over the next two years. But these 7 cities are predicted to post gains.
NEW YORK (CNNMoney.com) -- American homeowners will have lost nearly $500 billion in home value by year's end.
Still, that's a big improvement over 2008, when values fell by $3.6 trillion, according to a report released Wednesday by real estate Web site Zillow, which provides online appraisals for tens of millions of properties nationwide.
"Home values stabilized significantly during the second half of 2009, with the total dollar value of U.S. homes increasing since June," said Zillow's chief economist, Stan Humphries, in a prepared statement. "Most housing markets across the country had a good summer, spurred largely by the government's tax credits for homebuyers combined with very low mortgage rates."
The gigantic Los Angeles market suffered the largest total loss in home value, at $60.8 billion. Metro Chicago values fell $49.6 billion and New York dropped $49 billion.
Some housing markets recorded gains for the year. In the Boston metropolitan area, home values rose an average of 1.5%, lifting total market value by $23.3 billion there. Nearby Providence, R.I., gained $12.4 billion; and Denver increased $10.7 billion.
Stable or growing home values are a welcome salve for the foreclosure pox that has devastated many housing markets. Having equity enables homeowners to avoid foreclosure because they can tap the money should they hit rough financial stretches. Or, in a worse case scenario, they can still sell their homes at a profit if they can't pay their mortgages.
"Negative equity is the most important predictor of default," said Laurie Goodman, Managing Director of Amherst Securities, trader of mortgage backed securities, in testimony Tuesday before the House Financial Services Committee that examined private and public responses to the mortgage crisis.
"Borrowers do not default because of negative equity alone," she said. "Generally, a borrower experiences a change in financial circumstances. If the homes has substantial negative equity, they choose to walk."
In October, 21% of homeowners were underwater, meaning they owe more than their homes are worth. That's down from 23% a year earlier.
The second-half recovery may be just a temporary reprieve for housing values, however.
"Unfortunately, we believe that demand will come under downward pressure as mortgage rates creep back up after the first quarter and that housing supply will experience upward pressure as the volume of foreclosures continues to remain high," he said.

Features

These Fortune 100 employers have at least 350 openings each. What are they looking for in a new hire? More

It would be the world's second-biggest economy. See how big companies' sales stack up against GDP over the past decade. More