Small crossover utilities are finally delivering on the promise of practicality, fun and usability.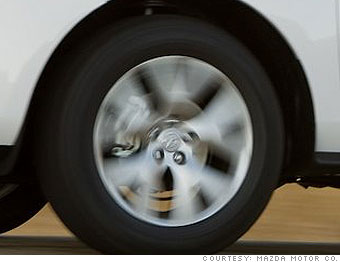 Before the bottom fell out of the car market last year, compact crossovers were the hottest items around - and with good reason. After last summer' $4-a-gallon gas shock, Americans renewed a love for fuel economy. Any vehicle with an engine bigger than a toaster sat untouched in the dealer's showroom.
But drivers hadn't fallen out of love with SUVs. The ready-for-whatever style that endeared them to legions of suburbia-bound Americans still had a strong pull.
Now that gas prices have dropped, crossovers SUVs - particularly small ones - have made a comeback. Market share has already bounced back to year-ago levels after having dropped precipitously during the summer.
Some new market entries have also helped. Compact SUV buyers have plenty to choose from these days. And several models actually provide the fun the vehicles have always promised.
NEXT: Toyota Rav4
Last updated February 02 2009: 9:20 AM ET
Email
|
Print
|

Digg this story
|

RSS