Horror stories of $2,000 phone bills are rare, but thousands -- even millions -- of people could be wasting money on outdated telephone services.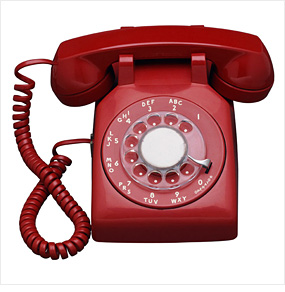 Most people under 30 don't remember when more than 40 million Americans rented phones from AT&T. Those days are mostly gone, with the vast, vast majority of landline customers purchasing their own phones 16 years after the government broke up Ma Bell.
But nearly 400,000 U.S. telephone customers continue to rent phones from QLT Consumer Lease Services, which purchased what was once AT&T's rental unit on Jan. 1, 2009.
"Our customers tell us they choose to lease our products for the benefits and services we offer, not just the telephone," said QLT Chief Executive Kathy Sullivan-Matlesky. "We know it's not for everyone."
Sullivan-Matlesky said the monthly fee includes free next-day replacement of the telephone for any reason. QLT customers tend to be older, and like the fact that the phones work during power outages and tend to have louder bell ringers, she said.
Still, a Trimline brand phone can be rented from QLT for $6.95 per month, or can be purchased outright at Wal-Mart for $12.88.
NEXT: Dial-up