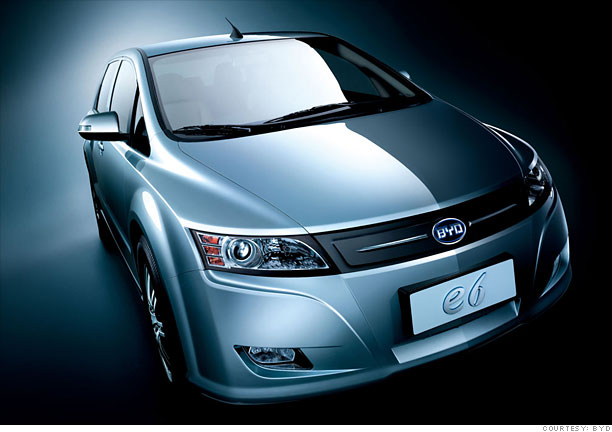 Status:
Plans to enter U.S. Market
Known as Warren Buffett's battery company, BYD was founded in 1995 and quickly became one of the world's top producers of batteries for cell phones and laptops. Buffett purchased a 10% stake in 2008 for $230 million.
BYD didn't enter the auto business until 2003, yet in 2009 it sold nearly 450,000 cars and now ranks as China's eighth-largest automaker. BYD is planning to introduce the battery-powered e6 in the U.S. in 2011 at a price of about $40,000. The first production models of are being used as taxis in Shenzhen, China.
BYD has had to scale back claims about performance. The zero to 60 time is nearer to 14 seconds than the eight seconds previously claimed, and the range is now expected to be less than 180 miles versus the 249 miles previously thought.

NEXT: Carbon Motor

Last updated October 12 2010: 5:47 AM ET