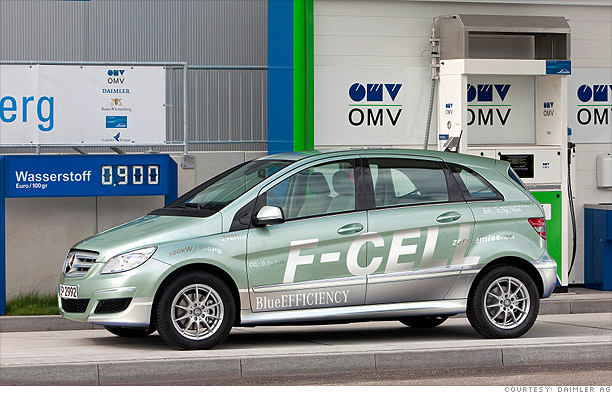 With battery-powered vehicles like the Nissan Leaf and Chevrolet Volt coming to market soon, we've been hearing less about hydrogen fuel cell vehicles.
While also electrically powered -- hydrogen fuel cells turn hydrogen gas into water and electricity -- these vehicles have one big advantage over plug-in cars. It takes a lot less time to fill a tank with compressed hydrogen than it does to charge a battery. On other hand, electrical outlets are a lot easier to find than hydrogen filling stations.
The B-Class F-CELL has a total driving range of about 190 miles on a tank, considerably longer than most plug-in cars. It's powered by a 136-horsepower electric motor.
Mercedes has chosen a few test users for this car, including fleet owners and private individuals. They will get to pay a monthly lease rate of about $849 a month for the car.
NEXT
Last updated November 17 2010: 3:45 PM ET