Money sent your questions to leading financial experts. Here's their best advice.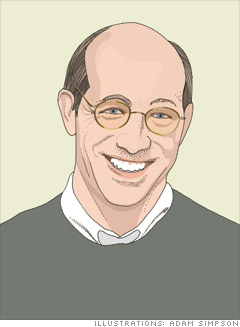 I've noticed Money is starting to give advice on using some retirement savings when we stop working to purchase an annuity. Can you provide recommendations -- or at least an approach on what to look for in an annuity? --Sara Sina, Germantown, Wis.
Sure, but I want to be clear that what
Money
recommends is an immediate annuity, where you turn over a lump sum to an insurer and get monthly checks for life (as opposed to a variable annuity that lets you choose from various investments). The amount you get depends on, among other things, your age and interest rates.
You may be tempted to go with an annuity that offers the highest payments. But it's the weaker firms that often pay the most to attract business. Since you'll be counting on the insurer to keep making payments for decades, stick to annuities offered by those that get high financial strength ratings from Standard & Poor's and A.M. Best.
If you're worried that an early death will negate an annuity's value, some contracts offer lifetime guarantees with a "10-year-period certain" option. Similarly, through a joint-and-survivor option, you and your spouse (or other beneficiary) will get checks for life as long as either of you is alive. And some annuities peg payments to inflation. But such variations require accepting a lower starting payment.
You can see how much guaranteed income different insurers will offer for a given sum by going to ImmediateAnnuities.com. Also check with your 401(k) plan at work to see if it makes immediate annuities available to you when you retire.
--Walter Updegrave
NEXT
Last updated June 16 2010: 12:30 PM ET