Residents who live in these 25 growing towns see their incomes go the furthest.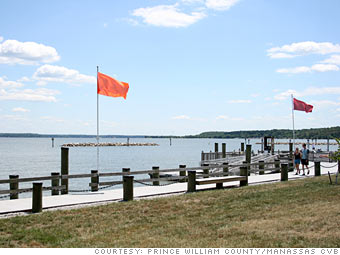 Median home price: $163,000
Median family income (per year): $90,719
Dale City was developed, starting around 1970, as a self-contained community with shopping, parks and recreation and schools all built within its bounds. And for such a new city, Dale is startlingly diverse. No single ethnic group predominates and it has sizable African American, Asian and Hispanic populations. Plus, more than 30% of the city's residents are foreign born.
This diversity is due, in part, to being located just 35 minutes -- longer during commute times -- southwest of Washington, D.C. Despite that proximity, Dale home values have remained very reasonable. There are a number of four-bedroom houses in a variety of styles built on quarter-acre lots available for less than $300,000.
See complete data and interactive map for Dale City
NEXT: Lincoln, NE
Last updated July 13 2010: 5:16 PM ET