Residents who live in these 25 growing towns see their incomes go the furthest.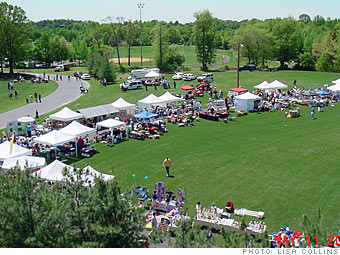 Median home price: $204,450
Median family income (per year): $94,398
Few New York City suburbs offer housing market bargains as sharp as Washington's, but homebuyers who work in Manhattan trade affordability for commute time. At best, it's a good 65 miles to the city. Fortunately, many town residents find employment closer to home in the many office and industrial parks of northern New Jersey.
Home prices are very low, especially considering the high median income. A like-new 3,000-square-foot house can be bought for $350,000 or less.
See complete data and interactive map for Washington
More galleries
Last updated July 13 2010: 5:16 PM ET