Bethesda, Md., residents pull in more than $170,000 a year. Which other places in our Best Places database have high incomes?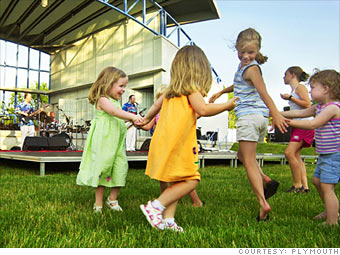 Population: 75,713
Median family income (per year): $116,273
Median home price: $243,000
This suburban town is close to Minneapolis and St. Paul, but don't call it a bedroom community. With 50,000 jobs of its own, Plymouth is an economic and civic force in its own right. Numerous insurance, high tech research and medical device firms have put down roots here.
Named CNNMoney.com's No. 1 town in Best Places to Live, Plymouth's Wayzata School District, the Hilde Performance Center and Medicine Lake win top marks.
And 120 miles of trails give residents breaths of fresh air. One trail even takes riders directly to the Minnesota Twins' doorstep, Target Field.

See complete data and interactive map for Plymouth

NEXT: Sandy Springs, GA

Last updated July 14 2010: 11:43 AM ET