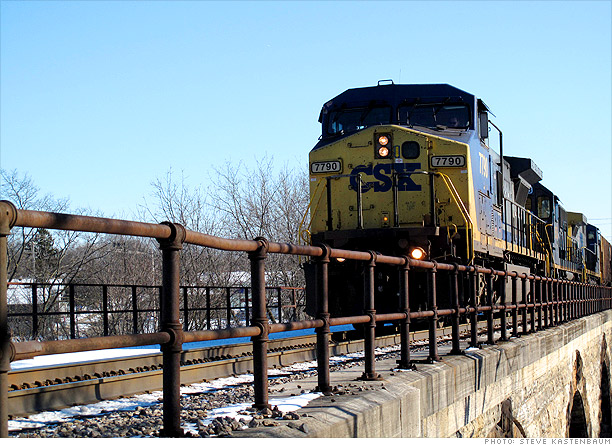 The U.S. Department of Transportation wanted to improve already existing rail lines in the Midwest so that they could accommodate high-speed passenger trains.

The ultimate goal was to link Minneapolis with Chicago via rail. The first section of that line would have connected Milwaukee, Wisconsin, with the state capitol of Madison.

The project also promised to make it possible for more freight trains like this one to run on the line at faster speeds.
NEXT: And potentially boosting passenger rail traffic
Last updated December 16 2010: 4:36 PM ET