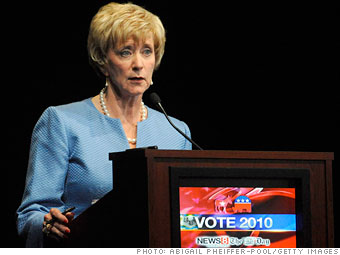 Linda McMahon, wife of big Vince and co-manager of World Wrestling Entertainment since its inception in 1980 (as Titan Sports), ought to be an expert on all things WWE. From 1997 to 2009, she was its sole CEO.
But in the first week of October, during her failed run for a Connecticut Senate seat, McMahon slipped up when asked about minimum wage. First she sounded as though she did not rule out the possibility of lowering minimum wage, but when pressed, she bungled it further, admitting that she did not know what the state's minimum wage was, and did not know whether any WWE employees were being paid minimum wage.
Oops. McMahon later told reporters that she had misunderstood the question and misspoke, but the damage was done. It's a stretch to say that this was the campaign killer, but it certainly didn't play well with supporters that appreciated her business savvy. Lesson learned--know your company in and out. Oh, and know the laws in the state you're hoping to serve.
NEXT: John Kinnucan mocks the FBI
Last updated December 22 2010: 1:21 PM ET