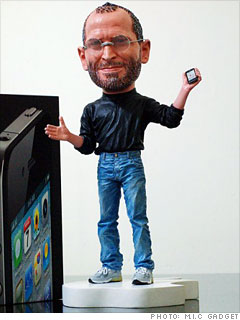 The iPhone 4 was one of the most hyped items of 2010 -- beginning with the debacle over an early version discovered in a bar and leaked to the Web -- and it mostly lived up to it. Three days after its June 24 release, Apple had moved 1.7 million units, and on July 16 (less than a month later!) Jobs reported proudly that 3 million phones had been sold.
But "Antennagate," as Jobs himself dubbed it, left a permanent stain on the product's legacy. It began on release day when a YouTuber uploaded a video of the phone losing reception depending on hand placement. Gizmodo picked it up and invited readers to submit their own evidence confirming the problem.
In response to a consumer email inquiring about the problem, Jobs curtly wrote: "Just avoid holding it in that way." Not quite good enough. At last, at a press conference on July 16, Jobs acknowledged that it's more than a non-issue, and he put up a now-viral slide: "We're not perfect."
NEXT: Microsoft kills its Kin
Last updated December 22 2010: 1:21 PM ET