In this troubled economy, some tax rate hikes are likely by the end of the year. Here's what to do now to cushion the blow.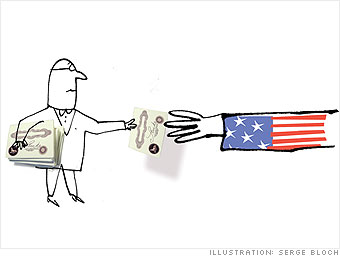 The battle:
Chances are the middle class will hold on to the 15% rate on capital gains and dividends. High-income households, though, could face a jump to 20%.
One possible compromise, says Anne Mathias, research director at Concept Capital's Washington Research Group: Keep investment rates low for all, but raise income taxes on the wealthy.
Smart moves: "Don't let the tax tail wag the dog," advises Boca Raton, Fla., certified financial planner Mari Adam. But if your portfolio is out of whack because a single stock or fund is way up, think about reaping gains when you're sure of paying 15%. If you have substantial capital losses, Luscombe says, consider saving them to offset future gains.
NEXT: Prepare for estate taxes to rise from the grave
Last updated October 14 2010: 12:30 PM ET