Anesthesiologists take home a median $290,000 salary annually. What other great careers from Money and PayScale.com's list of Best Jobs in America offer big paychecks?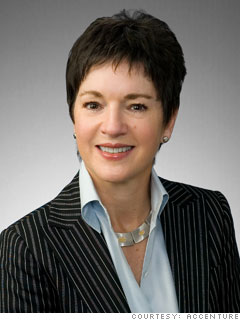 Toni Langlinais, is the managing director at Accenture Management Consulting in New York City.
Median pay: $117,000
Top pay: $209,000
Companies hire management consultants to become more profitable and efficient, trusting them to find unseen solutions to their problems. High salaries help compensate for long hours spent at work and on the road.
"Management consulting is a 'full contact sport' requiring focus, commitment, hard work, constant learning and practice and the highest degree of quality. It's a tough job and sometimes travel can be tiring," says Toni Langlinais, managing director at Accenture Management Consulting.
Interested in this job? "Figure out if you're good at problem-solving," she says. "Are you really good with people? Are you hungry and do you have an entrepreneurial bent? These are good indicators of a fit."

NEXT: Research & Development Manager

Last updated October 11 2010: 8:13 AM ET
Source: All pay data from
PayScale.com
Note
: We looked at jobs from the top 100 with the highest top pay. Median salary is for an experienced worker (at least two to seven years in field). Top pay represents the 90th percentile.