Feeling overworked and overwhelmed? Maybe it's time for a career change to one of these 10 fields from Money and PayScale.com's list of America's best jobs.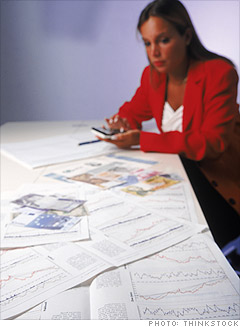 % who say the job is low stress: 64%
The nice balance between individual thought and group collaboration helps the day go by quickly for statisticians. But the opportunity to work in a variety of environments, while also developing solutions to complex problems, creates truly contented workers. Of course, a nice paycheck and job security doesn't hurt either.
NEXT: Web Developer
Last updated October 11 2010: 7:50 AM ET
Source: CNNMoney.com/
PayScale.com
survey of more than 40,000 workers