Feeling overworked and overwhelmed? Maybe it's time for a career change to one of these 10 fields from Money and PayScale.com's list of America's best jobs.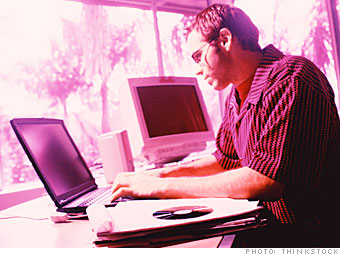 % who say the job is low stress: 55%
Technical writers have what many crave: autonomy. They often work as their own project manager while writing guidelines and instructions for new tools. Sometimes they even get to interact with the product during the development stages, assuring the instructions are easy to understand for the less tech-savvy. And with projects often started months out, the fear of a tight deadline is minimized.
NEXT: Test Software Development Engineer
Last updated October 11 2010: 7:50 AM ET
Source: CNNMoney.com/
PayScale.com
survey of more than 40,000 workers