Your post-work years are a time to improve your golf game, take up a new hobby, or just enjoy a well-deserved break. In these great college towns, you can expand your intellectual horizons too.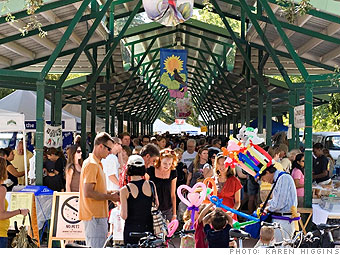 Population: 70,139
% over 50: 20%
Median home price: $461,000
State income tax: 10.3%*
Davis is a college town through and through, but in the most positive sense. Chalk it up to the university's huge graduate population: There are 80 graduate and professional programs drawing some of the brightest minds in medicine, engineering, law and agriculture. In other words, if you retire here, you can rest assured that your fellow citizens are more focused on thinking than drinking -- unless of course you're talking wine. UC-Davis has one of the leading viniculture programs in the country.
While there are ample opportunities for lifelong learning in Davis, there's plenty happening outside the classroom, from farm tours and wine festivals to the performing arts. With some 100 miles of bike paths crisscrossing the city, you can get to most of these places on two wheels.

See complete data and interactive map for Davis

NEXT: Williamsburg, VA

Last updated October 06 2010: 4:55 PM ET