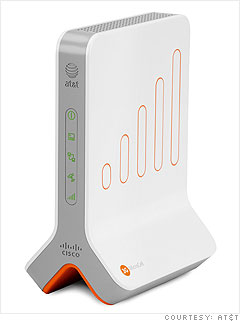 Despite all these changes, data demand growth is still outpacing advances in network technologies.
"There's simply a deluge of data, and carriers are experiencing congestion because they can't build out their networks fast enough," said Jonathan Gordon, director of marketing at Allot Communications, a company that helps Internet providers optimize their service. "They want to keep adding more customers to their service, but they're struggling to do that and keep the network experience at a high level."
As a result, experts say more creative solutions need to be tried too. Some suggest adoption of smart network technologies, which could cache, or store, popular content locally and send one stream of a much-viewed piece of data to a location and use a router to multicast it. For instance, if an area has a lot of children, the wireless company could locally cache Nickelodeon videos and divide up the signal locally, rather than sending 1,000 individual clips of Blue's Clues.
Wireless companies have already started using so-called femtocell technology (pictured at right) to deliver wireless networks over customers' broadband connections, and many are building up Wi-Fi networks in public areas.
Changes to the mobile devices themselves have also been suggested, including allowing devices to automatically switch to Wi-Fi when it becomes available.
NEXT
Last updated December 27 2010: 5:35 PM ET