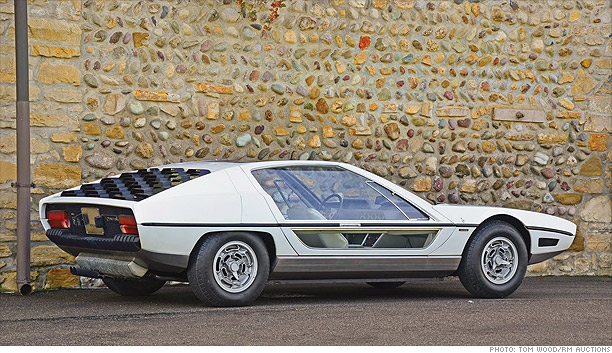 Est. Value: $1.5 million to 2.7 million
Lamborghini wanted a four-seat "grand touring" car, so Bertone created this one from a stretched out Lamborghini Miura chassis.
Rather than four doors, the Marzal has just two huge ones that open upwards. Feruccio Lamborghini objected to the amount of window area in those big doors, according to RM Auctions. "A lady's legs would be there for all to see," he said.
NEXT: 1963 Chevrolet Testudo
Last updated April 29 2011: 12:57 PM ET