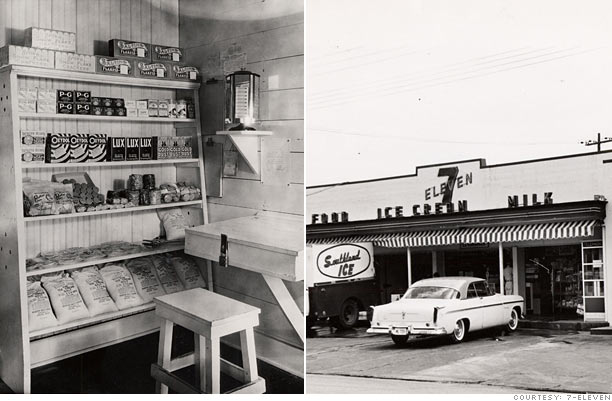 Inside the ice dock store in 1927 (left). The look of the store in 1940 (right).
With just a few basic products sitting on shelves in its very first store, the company started to expand its footprint and introduce Americans to the concept of convenience stores.
Over the years, 7-Eleven has set many "firsts" for the retail industry.
In 1949, 7-Eleven was the first convenience store chain to air TV commercials.
In 1964, coffee-to-go was introduced to American consumers in a 7-Eleven store on Long Island, N.Y.
in 1966, 7-Eleven introduced its iconic drink, the Slurpee frozen carbonated beverage.
NEXT: 2011: Biggest retail chain in the world
Last updated February 25 2011: 4:51 PM ET