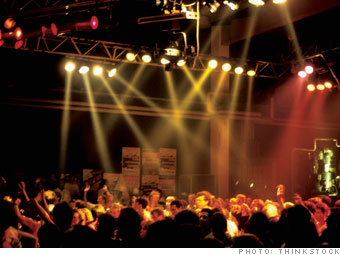 Connecticut Gov. Dannel Malloy is proposing more than $1.5 billion in tax hikes, including some unusual changes to the state sales tax.
For instance, Malloy wants to charge a 3% tax on, well ... fun. The "cabaret tax" would apply to any businesses offering entertainment or dancing, while also selling alcohol.
Connecticut previously charged a 5% cabaret tax, in addition to sales and alcohol taxes, but lawmakers repealed that law in 1999.
NEXT: A charge for going green
Last updated March 03 2011: 2:08 PM ET