Looking for fresh ideas on how to make the most of your money? Our annual guide to the best and timeliest investments, deals, products and strategies will help you make smarter financial decisions. Guaranteed.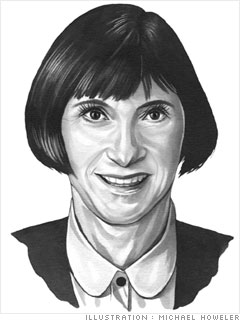 The divorce rate fell during the downturn, but the numbers seem to be heading back up. Contemplating a split?
Violet Woodhouse
, attorney and financial planner, suggests these moves.
52. Get copies of your last five joint returns.
"They show assets -- critical in calculating a fair split. You can get copies from the IRS."
53. Order a free copy of your credit report.
"You can identify debts you might not know about, and credit inquiries that could reveal your spouse's intended purchases."
54. Check the title on your house.
"If only your spouse is listed, it might not be considered a joint asset. Amend the title to add your name (you'll need your spouse's okay; get DIY forms at legalzoom.com)."
NEXT: Move 55: Ask this question at checkout
Last updated April 28 2011: 11:32 AM ET