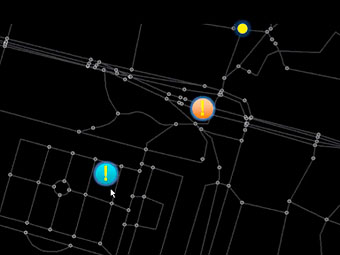 Location Labs
The company offers what it calls "Location-as-a-Service" to developers. In the past, it's collected and supplied user data for app makers like Shopkick, developed services like the automatic Foursquare check-in app Mayor Maker, and offered up its Location Privacy Service so consumers can set and control the kind of location information they share with these apps. Since its 2005 launch, Location Labs has raised nearly $26 million in funding.
SimpleGeo
The Boulder, Colorado-borne company originally sprang from an augmented reality mobile gaming project, but co-founders Matt Galligan and Joe Stump switched gears when they realized they could provide a back-end geolocation platform that would do the heavy-lifting for app developers. So far, SimpleGeo has received nearly $10 million in funding from investors like Ron Conway, Chris Sacca, and First Round Capital.
Placecast
The five-year-old San Francisco-based digital advertising agency develops location-based advertising apps and provides developer tools. Last year, it introduced Shop Alerts, a white-label, app-free mobile service that alerts participating users via text about coupons, nearby store locations and offers.
NEXT
Last updated January 04 2011: 12:26 PM ET