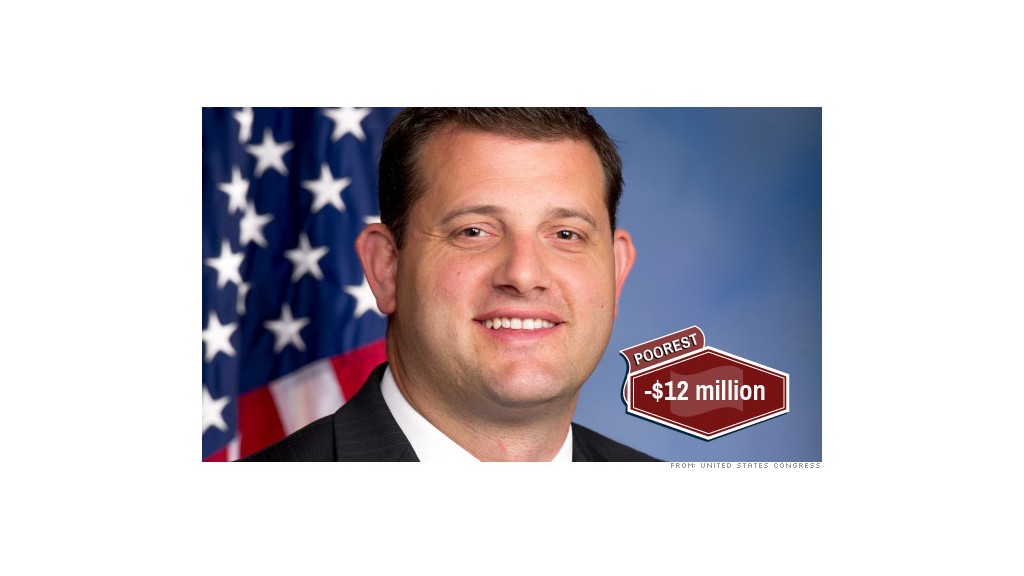 Name

: David Valadao

Party/District

: R-Calif

Average net worth

: -$12.2 million
Financing for his family's dairy business makes Rep. David Valadao the poorest member of Congress.
Valadao, who is a partner in both Valadao and Triple V dairies, owes between $5.4 and $25.8 million in lines of credit and real estate financing for the businesses, according to his 2012 financial disclosure forms.
His father started the Hanford, Calif., business, which also consists of more than 1,000 acres of farmland, on which Valadao and his family grow alfalfa, corn and wheat as dairy feed stock.
Valadao Dairy is worth between $1 and $5 million, while Triple V Dairy is worth between $250,000 and $500,000. The representative also has a federal credit union account with between $1,000 and $15,000 in it.
Valadao was first elected to Congress in 2012.
First published January 27, 2014: 2:13 PM ET
Source: 2012 financial disclosure forms posted by the Center for Responsive Politics

Partner Offers
Paid Partner