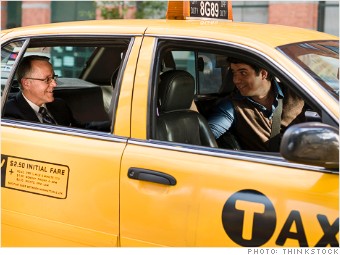 Lower crime rates have made driving a cab a lot safer than it used to be, according to John Ford, owner of Top Cab and City Cab in Boston.
"There aren't so many potential felons in the backseat as there used to be," said Ford, who used to drive a cab himself.
Another improvement, in Boston and elsewhere, are police crackdowns on dangerous cab drivers.
"It used to be a common occurrence to come into the garage in the morning and there would be a totally demolished vehicle," said Ford. "You had drivers who would get into accidents all the time and they would go from garage to garage and get rehired. We called them crashers."
Now, Boston police take away the hack licenses of those drivers, making streets safer for everyone and helping to lower driver fatality rates.
Still, driving city streets comes with its risks. Last year, 63 drivers died, the Labor Department reported.