Ask the White House!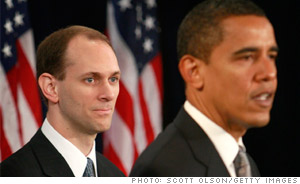 CNNMoney sat down with Austan Goolsbee, chairman of President Obama's Council of Economic Advisers and a top administration player on the economy, to answer your questions about the economy.
Watch him as he talks about what the administration is doing to create jobs and stimulate the economy.
Video footage courtesy of the White House: