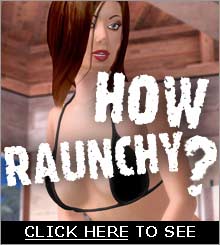 Are games going too far?
LOS ANGELES (CNN/Money) - Want to enjoy the full experience of a next generation console game? It could cost you somewhere in the neighborhood of $1,710.
Gaming has never been an inexpensive hobby. But as the industry moves into its next generation, the emphasis on cutting edge graphics and sound, mixed with increased development costs might have gamers double checking the balances on their savings accounts.
The first test comes this fall, when Microsoft debuts the Xbox 360. The company hasn't announced a price for the machine, but several industry observers believe it could cost $399 -- $100 more than new consoles have traditionally cost.
"I think [higher hardware prices are] a distinct possibility," said P.J. McNealy of American Technology Research. "There's more technology in the box and it's not getting any cheaper -- especially if you look at the added multimedia functionality."
Game prices, too, could be on the rise. Several CEOs, including those from Take Two Interactive Software and Activision, have acknowledged next generation games will carry "premium" pricing -- likely a $5 to $10 increase at retail.
"I think we ought to assume that $59.99 is going to be the place we start for game prices," said John Taylor of Arcadia Research.
Now, granted, the calculations for that $1,710 quote we gave are unscientific. Your final price might be lower. But it could also be significantly higher. Let's break it down.
Figuring it's better to budget too much instead of too little, we went with the $399 price for the Xbox 360. And following Taylor's guidance, we'll assume nearly $60 per title.
To see your new game in all its glory, you're going to need a high definition television. Microsoft, after all, has insisted all Xbox 360 titles be high-def compatible -- and it's a safe bet many, if not all, PlayStation 3 games will follow that lead. If you've already got a HDTV, you're all set. If not, the average price these days is around $1,000, according to the Consumer Electronics Association.
You'll also need a surround sound system to make the most of the audio effects that are increasingly important in games. You wouldn't want enemies to sneak up from behind, would you? We'll go easy there and assign $250, the typical price of a low-end home theater in a box, to the budget.
Total price: $1,709.
Obviously, the HDTV and home theater system are luxuries, but the fact remains that the price of gaming is at a crossroads. Development costs, which have been escalating dramatically through the course of this generation of game machines, are expected to spike as new machines come on the market -- and the teams required to develop games will grow exponentially.
Covering the cost of those expenses could conceivably come from in-game advertising or charging for online play. But both of those are unproven revenue generators. Retail price increases would quickly cover additional expenses.
It's not just gaming at home that's costing more these days, either. Even portable gaming is seeing increases.
The bundle pack for Sony's PSP costs $250, as opposed to the $99 initial price for a standalone Game Boy Advance. PSP games? Those run $40 to $50, versus the $20-$30 range that has been the norm for other systems for years.
While the rising costs might seem sudden, publishers have actually been testing consumer reactions to higher prices for over a year now. Many highly-anticipated games have launched with $55 or $60 price tags, with no negative effects on sales.
"I think in 2004, quite a few people were surprised about how successful the (more expensive) collectors editions were," said Taylor. "'Madden' was a good example of that. Most recently 'Doom 3' came out on Xbox and the premium version outsold the standard edition."
Here's the good news: Analysts say there are downsides to higher pricing that could still change the minds of the industry.
Today's premium priced titles carry extras, like older versions of the game or DVD-style features. Releasing a new game without any extras at a higher price might not fly with the buying public.
"It's going to be a learning process," said McNealy. "The reason you have to spend more will have to be explained to the consumer."
And higher console prices could scare people away -- even after they've come down.
"In the past, the perception that something has a premium price point has led to the demise of the platform," noted Taylor. "You can look at Sega as an example of that. You can look at 3DO as an example. Microsoft is going to be incredibly sensitive to that."
If prices do go up, there's still a way to enjoy the next generation without digging deeper into your wallet. It will require patience, though.
While games and systems may launch with steeper pricetags, they'll ultimately follow the same pattern of current generation titles. With some exceptions, the longer a game stays on store shelves, the cheaper it will get.
For CNN/Money's complete coverage of the Electronic Entertainment Expo, click here.