More on Katrina's fallout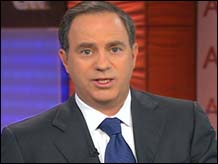 CNN's Andy Serwer talks about August jobs report and Katrina's impact on employment. (September 2)
Play video

NEW YORK (CNN/Money) - Hurricane Katrina and subsequent flooding in the Southeast could cost the economy more than $100 billion, which would make it the costliest storm to hit the United States, a company that assesses the impact of natural disasters said Friday.
Risk Management Solutions said the economic impact includes damages from high winds and the coastal surge caused by Katrina as well as the flooding in New Orleans after levees around the city were swamped by the storm.
The estimated cost of Katrina easily dwarfs the losses from Hurricane Andrew, which, adjusted for inflation, cost $43.6 billion in economic damages, according to the National Weather Service.
RMS, based in Newark, Calif., on Monday forecast that insured losses from Katrina would total $10 billion to $25 billion. It made that forecast before levees protecting New Orleans, which lies mostly below sea level, failed, and has yet to update it.
Economic damage refers to the value of physical property and related losses in the affected areas, while insured damage reflects only the property covered by insurance companies.
More than 150,000 properties have been flooded, the firm estimated, surpassing the record 137,000 set in 1927 from flooding and levee failures on the lower Mississippi River.
Property in the flooded areas is worth about $100 billion, RMS said, noting that many wooden residential buildings may need to be replaced after being submerged.
"The economic and insurance consequences of the 2005 Great New Orleans Flood will depend highly on how quickly authorities can respond to the event," Laurie Johnson, a vice president at RMS, said in a statement.
"The speed at which existing pumps are reactivated and additional pumping capacity is added will determine how rapidly the flood waters are removed."
RMS added that the cost of interrupted economic activity -- which includes losses from interruption and displacement of residents -- could cost the economy $100 million a day.
That could climb if businesses decide to relocate or are unable to return in a timely fashion, hitting the long-term economic prospects of New Orleans and surrounding areas.
Meanwhile, the after-effects of the storm -- soaring gasoline and home-heating prices -- may be less deadly and destructive than the storm itself but pose much greater risks to world's No. 1 economy, according to economists quoted by Reuters.
Still, not all analysts are as gloomy about Katrina's potential economic impact. Ethan Harris, chief U.S. economist at Lehman Brothers Inc., said, "Despite the immense destruction of property and lives, Hurricane Katrina will likely have a modest impact on the national economy," according to Reuters.