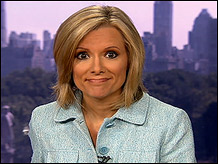 CNN's Gerri Willis reports on the impact of Hurricane Katrina on the economy, the job market and gas prices. (September 2)
Play video

NEW YORK (CNN/Money) - After Hurricane Andrew ripped through Florida and the Northridge earthquake devastated California, insurance experts began to call for more government participation in managing catastrophe risk when disaster strikes.
But those calls were largely unheard.
In the wake of Hurricane Katrina, there are calls once again for Congress to step up and create either a state or national catastrophe fund to help support the insurance industry in paying out claims to consumers.
"It's tragic but often times we need an event like Katrina to prod us into action as a country," said Howard Mills, superintendent of the New York State Department of Insurance. "A national catastrophe fund pool would provide the funds and resources to help rebuild capacity very quickly."
With the exception of Florida, hard-hit Southeastern states such as Louisiana, Mississippi and Alabama are without any state backstop to prevent insurers from suffering from large losses. While reinsurers are expected to take the brunt of insurance losses in the region after Katrina, there is some concern that property-casualty insurance companies may feel there is too much risk in insuring those states going forward and will either raise rates exorbitantly or exit the market, leaving consumers with few options.
Early estimates from risk-modeling firms place insured losses from the hurricane anywhere between $9 billion and $25 billion. But with insurers still struggling to reach the most heavily impacted areas in the Southeast, experts say it's too early to determine what type of losses the insurance industry will truly face.
"A number of companies are going to be looking at continuing a presence there with real reluctance," said Donald Light, senior analyst at Celent. "State governments are going to have to figure out incentives and guarantees to minimize departures."
He added that the disruption to individuals and businesses was on such a massive scale that "there's a natural and appropriate role for the government to set up a catastrophe fund similar to Florida."
N.Y. Superintendent Mills said he would be skeptical of any insurer attempting to flee the afflicted states or raise rates in the wake of Katrina given the current profitability of the industry. But he added that if there are consistent catastrophic events without any sort of backstop for insurers, there is the possibility that insurers could leave or increase rates.
After Hurricane Andrew swept through Florida in 1992, resulting in over $15.5 billion in damages, state legislators worked with insurers and regulators to create a hurricane catastrophe system to mitigate losses to the industry and prevent a mass exodus of insurers.
Those measures include the Florida Hurricane Catastrophe Fund – a reinsurance-like entity that is funded by a portion of insurance premiums and is managed by the Florida State Board of Administration – as well as percentage deductibles tied to the value of homes. Deductibles used to be as low as $500 prior to 1992 but were increased to between 1% and 5% of the total value of a policy holder's home to reflect the risk after Hurricane Andrew. Florida also created a state-regulated insurer of last resort to provide insurance when no company is willing to take on the risk.
Last summer's barrage of hurricanes in Florida was the first real test of how successful the industry has been at curbing its exposure and insurance. Experts said the measures saved the industry from a financial disaster.
But despite growing expectations from National Oceanic and Atmospheric Administration that climate changes would result in increasingly severe hurricane activity in the Atlantic, similar measures weren't adopted in Florida's bordering states or any other state in the country – a situation that may now prove costly for the insurance industry.
Ed Collins, counsel for Allstate (Research), who has been lobbying to pass such changes said while there has been some progress, "competing priorities got in the way" of Congress debating on the issue.
"I don't think it was a failure on the part of Congress but it needs to be made a top priority," he said. "This isn't just an insurance issue but this is an economic issue."
N.Y. Superintendent Mills said while he couldn't speculate why this issue wasn't perceived to be a top priority for Congress, in Katrina's aftermath, "there are high level discussions going on and I'm hopeful that it will move beyond" simple talk.
But with hurricane season not even half-way through, any debate over policy changes will have to wait.
Julie Rochman, senior vice president at the American Insurance Association, said it was premature to start calling for an overhaul of business exposure in the affected states. She added that unlike Mississippi and Louisiana, Florida had a history of repetitive storm activity which necessitated the government role in insurance.
She added that claim adjusters haven't been able to reach the truly devastated areas yet, making it impossible to determine the extent of the damage that has occurred. Rochman said the first priority for the insurance industry was to attend to the policyholders and it was premature to speculate on any public policy changes.
Still, Joseph Annotti, senior vice president of public affairs at Property Casualty Insurers Association of America said that the organization hopes that there will be some debate on a national level on how to finance catastrophic risk in the future.
He added that states like Louisiana weren't prepared for a category 4 hurricane –despite evidence that hurricane severity was increasing – and the government will have to deal first with mitigating the damage by improving building codes while insurers will have to focus on reaching their policyholders.
He said that he expected the issue of government participation to be raised in 2006 before Congress once losses to the industry from the hurricane are clearer and Congress makes a decision on the renewal for the federal terrorism backstop for insurers which is due to sunset at the end of the year.
So what reforms could be implemented if the government decides to step in?
A state-run entity similar to the Florida Hurricane Catastrophe Fund in Alabama, Louisiana and Mississippi could be one possibility, industry observers said.
Superintendent Mills said there's a higher risk of a state fund being depleted as opposed to a national fund with a larger pool of cash and more flexibility.
The government could also opt for a federal program on par with the National Flood Insurance Program, which is run by the Federal Emergency Management Agency and administrated by insurance companies. Under this program, the government reimburses a flood victim while insurers sell consumers the policy.
"There hasn't been an historical basis before now to say that we need a catastrophe fund," said William Bailey, managing director of the Hurricane Insurance Information Center and special counsel to the Insurance Information Institute. "Katrina has made the point for generations to come."
-----------------------------------------------------------------
Click here for a roundup on Hurricane Katrina news
Just how much economic damage did Katrina result in? Find out here