Credit card giant plans to eliminate some double points, will raise fees for certain cards, according to report.
NEW YORK (CNNMoney.com) -- American Express is overhauling its cardholder rewards program, with changes likely to take hold as early as next month, according to a report published Tuesday.
American Express's (Charts) Membership Rewards program is scrapping some double rewards points programs and raising annual fees for some cards, The Wall Street Journal reported.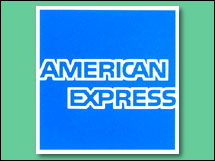 Find the best credit card for you among thousands of issuing banks.
Select a card type from the pulldown menu and click on the arrow to begin.
Customers will no longer earn double rewards for purchases made at grocery stores, drug stores and gas stations, but the credit card giant plans to implement a new double-points program for purchases made online at select retailers, the newspaper said.
The report said in some cases, annual fees could rise as much as $35 to $125, while other cardholders could see their annual charge decline.
Other changes cited in the report include the launch of an insurance plan that will compensate customers who miss concerts and other events if an American Express card is used to buy the tickets
American Express intends to inform cardholders about the changes to the rewards program in their August bills, the Journal added.
---
Hidden assets: Prune your credit cards