Toll Brothers slashes outlook on new homes as orders plunge and revenue misses forecasts.
NEW YORK (CNNMoney.com) -- Homebuilder Toll Brothers said the current slump in residential construction is unlike any it has seen in 40 years as it became the latest to warn of a glut in new homes for sale and a slowdown in the closely watched real estate market.
The builder of luxury homes also reported weaker than expected preliminary results for the just completed quarter and cut its outlook for the homes it will sell in the current period. Toll Brothers (Charts) shares fell 4 percent in premarket trading.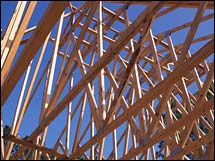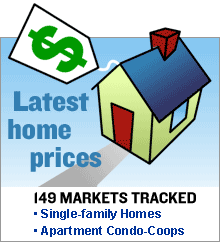 The housing and homebuilding markets have helped drive the national economy during the past few years. Any downturns in these critical sectors could add to the problems of an already unsteady situation.
In a statement, company chairman Robert Toll warned there is a glut of supply of homes for sale in the market, as the building boom of recent years seems to be turning into a bust.
The slowdown "is the first downturn in the forty years since we entered the business that was not precipitated by high interest rates, a weak economy, job losses or other macroeconomic factors," Toll said in his statement.
"Instead, it seems to be the result of an oversupply of inventory and a decline in confidence," he added. "Speculative buyers who spurred demand in 2004 and 2005 are now sellers; builders that built speculative homes must now move their specs; and nervous buyers are canceling contracts for homes already under construction."
Markets where the company recorded big increases in cancellation rates included Orlando, Northern California, Palm Springs, Las Vegas and Phoenix.
The company's reported homebuilding revenues were approximately $1.53 billion in the quarter ending July 31, compared to the record of $1.54 billion a year earlier. Analysts surveyed by earnings tracker First Call had been forecasting a 7 percent increase in overall revenue at the company.
The Pennsylvania-based builder said it expects to deliver 2,500 to 2,800 homes in the current quarter, a cut of at least 14 percent from its previous guidance of 2,900 to 3,300. And the company announced signed contracts in the just completed quarter plunged 45 percent to $1.05 billion from a record of $1.92 billion a year earlier.
The company said it is not under as much pressure as many builders to cut prices because it builds relatively few homes on spec. But Toll said that much of the supply of finished and near-finished product is being marketed using advertised price reductions and increased sales incentives, which in turn is leading many potential buyers to delay their purchase decisions as they wonder about the direction of home prices.
But Toll said the company believes that, as there is a cutback in supply by builders, the housing market should be able get back on the growth track of recent years.
"With many potential buyers on the sidelines right now, we believe there is growing pent-up demand that will come into the market once buyer sentiment improves."
Toll said on a conference call Wednesday afternoon that he expects the slump to last at least through the end of the year, however, adding it could drag on for another two.
"But the market isn't dead," Toll said. "It's concerned with the direction of home prices and if it has reached the bottom. You might argue that this is the best time to buy a home, with comparatively low mortgage rates and incentives. It's very hard to pick a bottom and anyone who tries will probably have a problem."
Toll named some once previously hot markets as underperformers lately.
Florida has been fair or poor, for the most part, not an unexpected assessment during the summertime. Other down markets were Las Vegas and Reno, Chicago, Minnesota and the Maryland shore.
Stronger markets he named were Hoboken, Delaware, Colorado and Phoenix.
---
Realtors: Home sales now a 'buyer's market.'